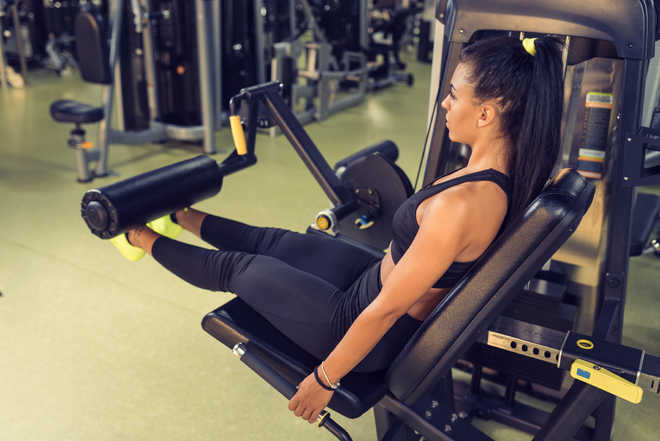 Dr Arvind Mehra
Arthritis is a painful condition that causes inflammation in the joints, stiffness and pain. Many studies have found out that exercise is pivotal for the people suffering from it as it not only increases one's strength and flexibility but also helps fighting fatigue. In India, arthritis affects more than 180 million people and its prevalence is much higher than many well-known diseases such as diabetes, AIDS and cancer, says a recent report by a leading diagnostic chain.
Common symptoms of arthritis include swelling, pain, stiffness and decreased range of motion. All these may come and go, can be mild, moderate or severe, and may stay for years, progress or get worse. Severe arthritis can result in chronic pain, inability to do daily activities, to walk or to climb stairs. Arthritis can cause permanent, visible joint changes as well, such as knobby finger joints. Some types of arthritis may affect the heart, eyes, lungs, kidneys and skin as well.
Role of exercise in arthritis
It's quite normal that when you have stiff and painful joints, the thought of walking around the block or swimming a few laps might seem daunting. But you don't need to run a marathon or swim as fast as an Olympic competitor to help reduce arthritis symptoms.
Moderate exercise can help you in following ways:
Strengthen the muscles around your joints
Help you maintain bone strength
Provide you the adequate energy to get through the day
Helps you to get a good night's sleep
Manages optimum weight
Quality of life gets enhanced
Improves your balance
Type of exercises
Exercise is one of the most effective and inexpensive ways of reducing pain, preventing or delaying disability and limitations, improving mental health and improving the quality of life with fewer adverse effects. Low-impact exercises are appropriate for adults with arthritis. The following forms of exercise are recommended:
Aerobic exercises
Aerobic exercises improve cardiovascular health, weight management, stamina and energy. Walking, cycling and swimming are cardiovascular exercises that can help in reducing arthritis pain.
Strengthening exercises
Weight training and resistance exercises can actually help protect the joints. However, during severe joint pain, avoid exercising the same muscle group two days in a row. Also take a day off in between workout sessions. If the joints are painful or swollen, stretch the break for two days. Whereas, for a strength-training program, it is recommended that you do related exercises three times a week. For people with knee arthritis, increasing quadriceps strength is important. Exercises such as mini-squats and sit-to-stand from a chair can be beneficial.
Range-of-motion exercises
Exercises such as marching, finger and wrist flexion/extension and leg kicks help in relieving stiffness and increase your ability to move your joints through their full range of motion. These exercises should be done daily.
Managing arthritis
A natural approach to pain relief is more beneficial. Remember to consult your doctor before trying these natural remedies.
— The writer is an orthopaedician, Paras Hospital, Gurugram