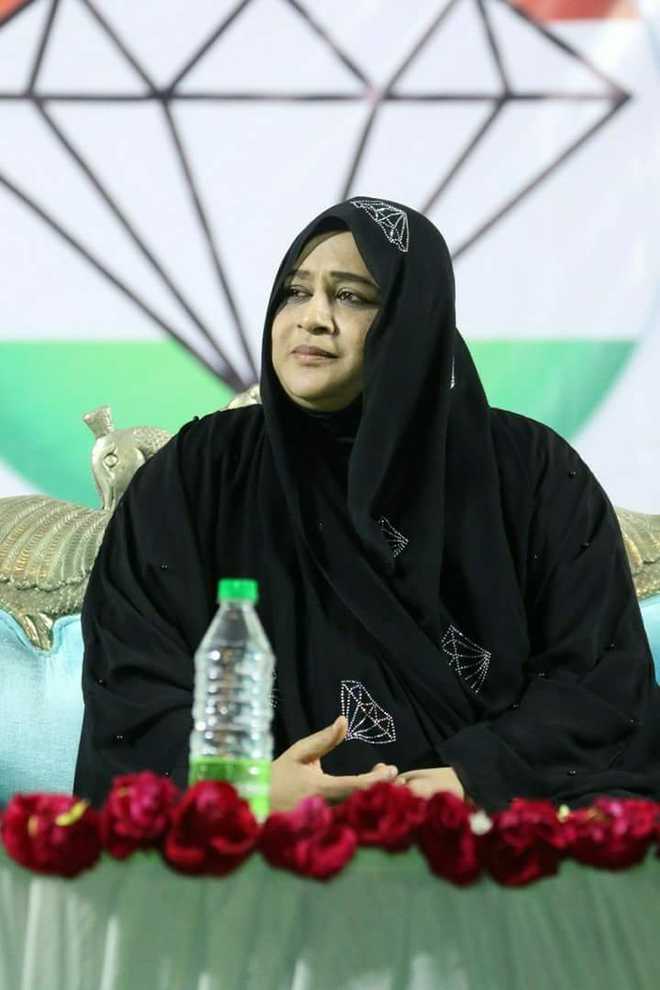 monicakchauhan@gmail.com
Thane, November 16
A woman arrested earlier by the Mumbai Police for allegedly duping investors to the tune of Rs 300 crore has been charged with similar offences in neighbouring Thane as well, police said on Friday.
Nowhera Shaikh, managing director of Heera Group, which had floated several investment schemes claiming they were compliant with Islamic principles of finance, was arrested by Mumbai police's Economic Offences Wing on October 26 for allegedly duping investors of Rs 300 crore.
Shaikh was first arrested by the Hyderabad Police on October 17 after several investors there filed complaints of cheating against her group.
After she was released on bail by a court, a team of Mumbai EOW took her in custody.
Thane Rural police spokesperson Yuvraj Kalkutage on Friday said that 40 investors here had accused Shaikh of cheating them of Rs 4.12 crore.
A case of cheating and other offences has been registered at Kashimira police station against Shaikh and some employees of her firm, Kalkutage said.
He told PTI the complainants have alleged that between March last year and November this year, the firms floated by Heera Group accepted investments from them promising good returns in the range of Rs 3000 to Rs 1 lakh per month.
After making part payments, the company allegedly shut shop and fled, he added. PTI
Top Stories