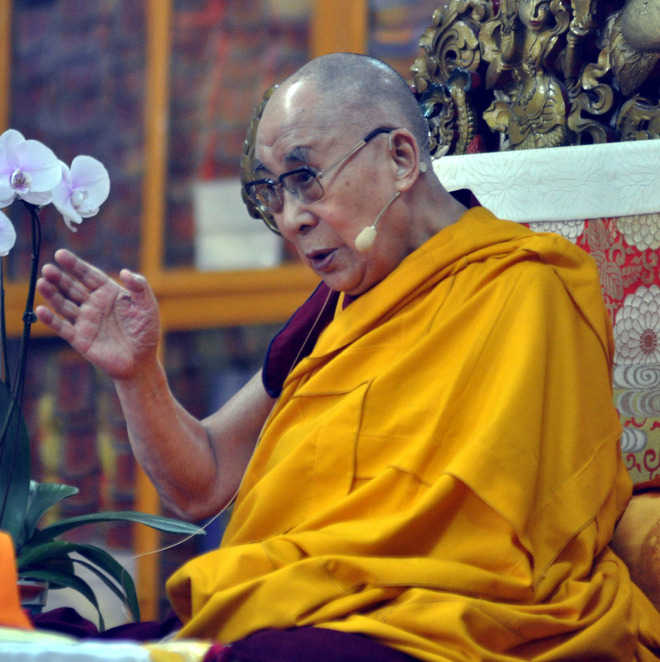 Tribune News Service
Dharamsala, April 15
The Parliamentary Forum for Tibet has demanded that the Centre confer Bharat Ratna on the Dalai Lama.
A member of the forum and former Chief Minister Shanta Kumar, in a press release issued here on Monday, said 200 MPs from across the party lines had signed a memorandum demanding Bharat Ratna for the Dalai Lama. The memorandum had been submitted to Home Minister Rajnath Singh, he said.
Shanta Kumar said the Dalai Lama had been carrying out a peaceful struggle for the Tibetan people for the past more than six decades. "His contribution has been acknowledged across the globe. He was also awarded Nobel Peace Prize in 1989. The parliamentarians have made a conscious decision to demand Bharat Ratna for him," said the former CM.
The Dalai Lama, who fled Tibet in 1959, has been staying in McLeodganj in exile since. Before retiring from active political life, the Dalai Lama sought independence for Tibet and its meaningful autonomy under the sovereignty of China. In 2011, he retired from active political life and handed over the reins of the Tibetan government-in-exile to the elected leadership. Since then, he has been desisting from making any political statement even on the Tibet issue.
Top News
Says the CM is protected at both these places by the Punjab ...
Police say report on wrestlers' allegations to be submitted ...
The protesting wrestlers will not attend the congregation
Were arrested after a brief encounter in Kharar in the wee h...
Based on the FIR, it is revealed that his daughter had been ...