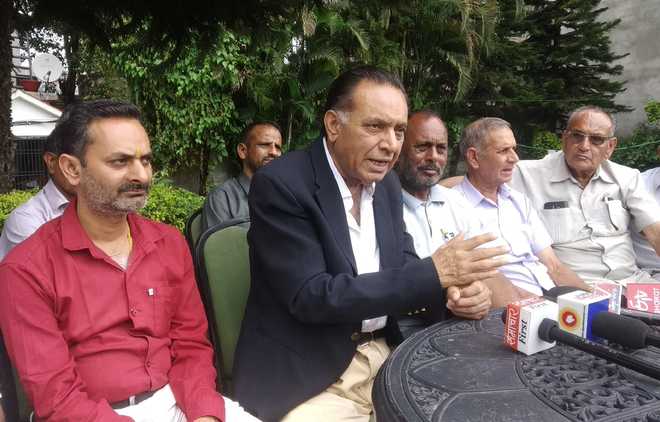 Our Correspondent
Kangra, July 13
Former Transport and Technical Education Minister GS Bali today asked the Jai Ram government to issue a white paper highlighting the measures in dealing with the scourge of unemployment, including the jobs given on compassionate grounds in nearly two years. He was addressing a press conference.
Bali said he was in favour of national and foreign investments. However, no single company should have monopoly, which is why the process should be fair.
He criticised the government for doling out all projects to a single company, violating the protocol. The state government had allotted projects to a single company in Lahaul And Spiti, Rohtang, Manali and Chanshal and now the same company was given new projects which he described as illegal.
Furthermore, the company was allotted construction of 1000 flats in the state. Bali demanded that a copy of the MoU signed between the government and the company be made public.