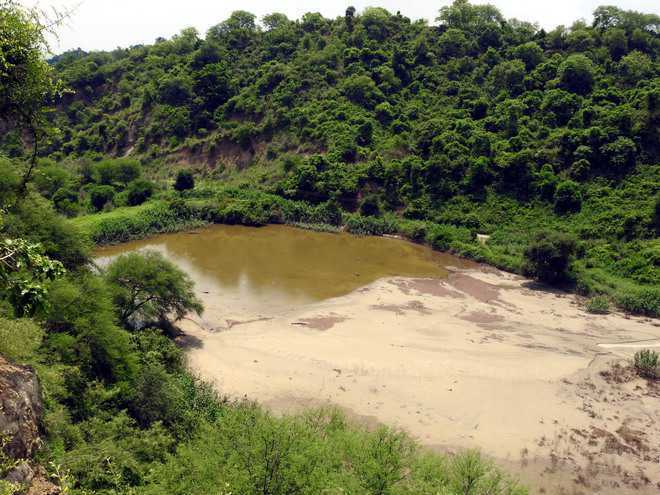 Our Correspondent
Nurpur, December 2
Irrigation-cum-Public Health (IPH) Minister Mahinder Singh Thakur today said the Government of India has cleared ambitious water conservation project worth Rs 4,721.24 crore in which check dams would be constructed on small rivulets and khuds in the state.
Presiding over a Jan Manch programme at Khuther in Jawali subdivision today, Thakur said this project would be completed in four phases and Rs 708 crore were earmarked for the first phase.
He said a technical team of the Asian Development Bank would visit the state from December 6 to 13 and examine the sites identified for constructing check dams.
The minister said the Union government had also approved Rs 800-crore project for the augmentation and improvement of rural water supply schemes functional in the state before the year 2000.
He said the state government had recently submitted a new project for flood control and to check soil erosion on the banks of rivulets and khuds to the Government of India.
He said a meeting in this regard was scheduled to be held on December 12 with officials of the Union Ministry of Water Resources.
The minister also heard the grievances of residents of 14 gram panchayats of the subdivision. As many as 205 complaints were received in the Jan Manch programme out of which 175 were resolved on the spot.
He said the Jan Manch had proved a fruitful programme in which the administration and all government departments were becoming responsive and accountable and the government was establishing a direct contact with the people of the state on their doorsteps.
Cautioning some of the government officials for skipping this public-interest programme, Thakur said this programme was one of the top priorities of the Jai Ram Government.
Top Stories