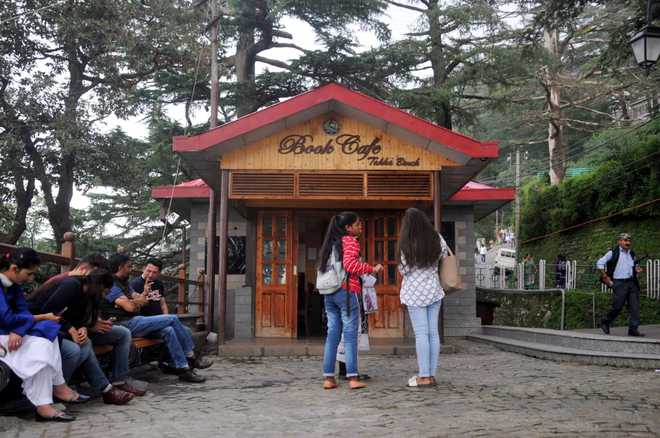 Bhanu P Lohumi
Tribune News Service
Shimla, September 19
Serving a life term, he had lost all hope of a better tomorrow when a proposal by the jail authorities transformed him into a new person.
"I was asked to design e-commerce portal for 'Kaara Bazaar' to sell products made by prisoners," said the jail inmate. He was in the sixth semester at IIT-Roorkee when he was arrested in 2014.
Sharing his experiences with correctional service department officials from 16 states during a two-day conference here, he said he was shifted to an open jail and given a chance to coach students at a private institute.
"The owner never asked me any questions. It was not easy for me to face people after years of imprisonment. Nevertheless, I was allowed to teach for a week. The students accepted me." The prisoner, who developed online recruitment software for the Prisons Department, was paid Rs 2 lakh for his services, according to DGP Prisons Somesh Goyal. "Under a government scheme, the inmates are provided jobs so that they can be of help to their families," he says.
Another inmate was provided tools to make furniture.
REFORMATION AND REHABILITATION
Rs 46,200 average annual income of prisoners
Rs 1.2 crore wages paid to inmates (2018-19)
14 total number of prisons in Himachal Pradesh
2,450 total number of inmates; among them 87 are women
1,371 prisoners rehabilitated; 1,989 given fiscal assistance