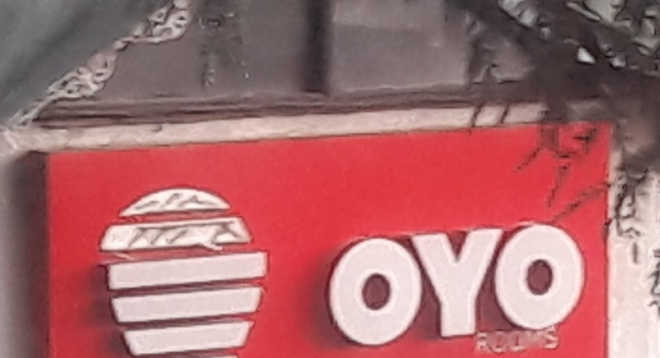 Bhanu P Lohumi
Tribune News Service
Shimla, September 30
Piqued by the alleged unhealthy practices being adopted by OYO for booking rooms online, hoteliers in Shimla are contemplating its boycott.
The low fluctuating prices of unregistered houses and flats being used for booking have severely hit the occupancy in registered medium and budget-friendly hotels and offline travel companies are on the brink of closure.
"As per norms and guidelines, the hoteliers cannot give more than 50 per cent discount to customers during the lean season, but OYO is offering hefty discounts over and above the maximum limit, which is unethical and affecting the genuine hotel industry," says Mohinder Seth, president, Tourism Industry Stakeholders' Association, maintaining that the unfair practices adopted by OYO had become a cause for concern for hoteliers and in case it went on unchecked, they would boycott OYO.
"As per the Tourism Act, 2002, no one can run a hotel, homestay or travel agency in Himachal without getting registered with the Tourism Department. We have urged the state government to ensure registration of OYO to stop such unhealthy and unethical practices, which are causing loss to the state exchequer," he said.
Another hotelier said the company gave them their share after deducting its percentage and as the dealing was in their hands, they charged them every now and then on the pretext of audit or overview charges, toiletries etc.
"Incidents of illegal accommodations being run by OYO have come to our notice and we have told the hotels not to tie up with OYO," says Sanjay Sood, president of the Shimla Hotel and Restaurant Association.
The area manager of OYO, Shimla, refused to comment on 50 per cent discount being offered, running rooms in residential flats and the complaints of overcharging by hoteliers. He said he was not authorised to talk on these issues.
'TYING UP WITH UNREGISTERED PROPERTIES'
The low fluctuating prices of unregistered houses and flats being used for booking via OYO have severely hit the occupancy in registered medium and budget-friendly hotels. As a result of this, offline travel companies are on the brink of closure
"As per norms and guidelines, the hoteliers cannot give more than 50% discount to customers during the lean season, but OYO is offering hefty discounts over and above the maximum limit, which is unethical and affecting the genuine hotel industry," says Mohinder Seth, president, Tourism Industry Stakeholders' Association