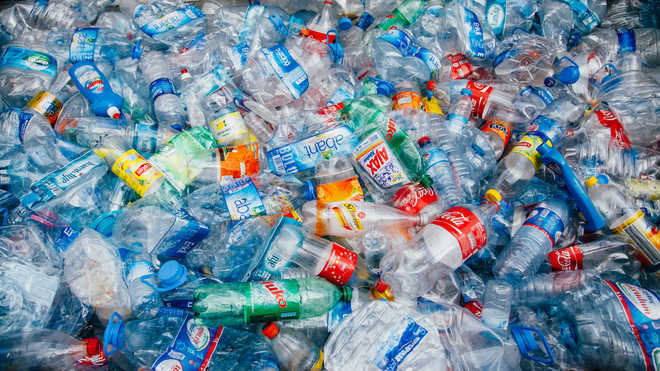 Shimla, September 16
Himachal has become the first state in the country to formulate a policy to buy back non-recyclable plastic waste at Rs 75 per kg. The state government will now purchase the plastic waste from all 52 local urban bodies and ragpickers to prevent littering, which is causing ecological damage.
Based on the concept of attaching value to waste, the draft policy has been formulated by the department of environment, science and technology. The gram panchayats can collect the plastic waste and bring it to the nearest urban local bodies, which will be paid Rs 75 for a kg of waste. "The idea is to attach value to waste just like people collect newspapers and sell them so that we can keep our environment protected and free from plastic," said RD Dhiman, Additional Chief Secretary, Environment.
The plastic bought will be sold to the public works department for making roads and to the cement industry to be used as fuel. Incidentally, Himachal was among the first states to ban the use of polythene bags on October 2, 2009. — TNS