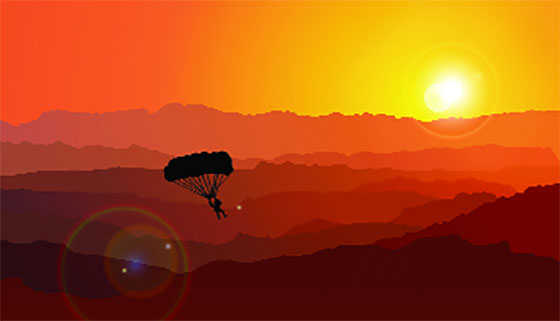 Lalit Mohan
Tribune News Service
Dharamsala, October 26
The recent accidents in which two foreign paragliders lost their life and three paragliders sustained injuries were caused due to higher moisture content in the air. The conclusion has been drawn in a meeting of top paragliders of the world held at Bir today.
SDM Baijnath, Vikas Shukla, said that experts had reached the conclusion that due to heavy monsoon in the region this year, there was high moisture content in air. Due to high moisture content the paragliders did not get thermals (thermals are currents of warm air that give buoyancy of paragliders to go up further) that led to accidents, he said.
The international paragliders generally follow a set pattern of flight from Bir Billing. After taking off from Billing site, paragliders reach above Thumsar pass located at height of 4,800 m from the sea level. Generally, they get thermals at Thumsar pass. From Thumsar the paragliders try to fly over Big Face (a group three triangular mountain ranges). At Big Face the pilots try to attain a height up to above 5,000 m from the sea level, sources here told The Tribune.
The SDM said that after a meeting with experts an advisory has been issued to free flying paragliders in the region to desist from paraglidings in areas around the Big Face for some time.
Heavy rains to blame
High moisture content in the air (due to heavy monsoon)
No thermals (currents of warm air that give buoyancy to paragliders to go up further )
Top News
Was speaking to Indian journalists in Washington
This comes amid a diplomatic row between India and Canada ov...
Granthi Giani Jaswinder Singh from Pine Hill Gurdwara in New...
Heavy security deployed to deal with the situation
Family say all 3 accused knew Hrithik and that there were no...