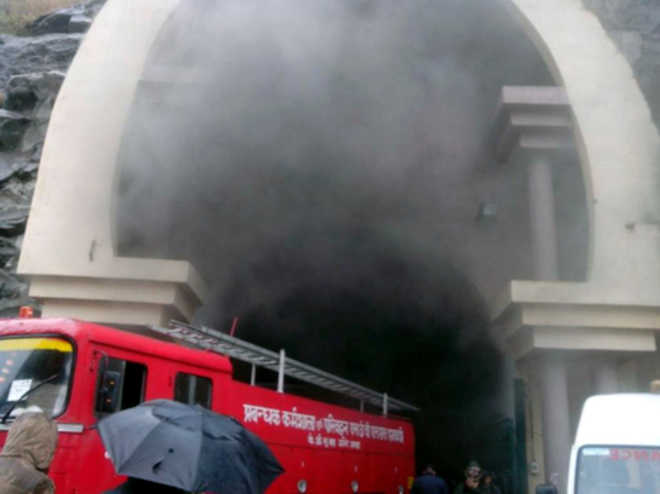 Kuldeep Chauhan
Tribune News Service
Shimla, January 22
The freshly reconditioned transformer of the underground 120 MW Sanjay Jalvidyut Pariyojna (SJP) power project at Bhawa Nagar in Kinnaur was destroyed in a fire today, forcing its shut down for indefinite period.
Four operators working at the scene, located 250 m inside a tunnel, were taken to a nearby health centre after they complained of asphyxia. They were out of danger, said Vimal Negi, executive engineer of the SJP. The fire broke out after a blast in the bush of the transformer around 3 am. The transformer contains 20,000 litre oil and the blast occurred due to "suspected snag".
The unit remained engulfed in smoke as firefighters tried to put out the blaze till the filing of the report.
The four operators shut down the power house and salvaged the switchyard besides four other transformers located on the upper floor, said engineers of the SJP, which is run by the HP State Electricity Board Ltd (HPSEBL).
Three fire tenders reached the scene around 8 am, five hours after the fire broke out, said eyewitnesses.
The project was producing around 10 MW. The power was fed to the northern grid, said engineers. The project has three units of 40 MW capacity each but only one unit was in operation as the discharge of water had reduced considerably due to severe winter.