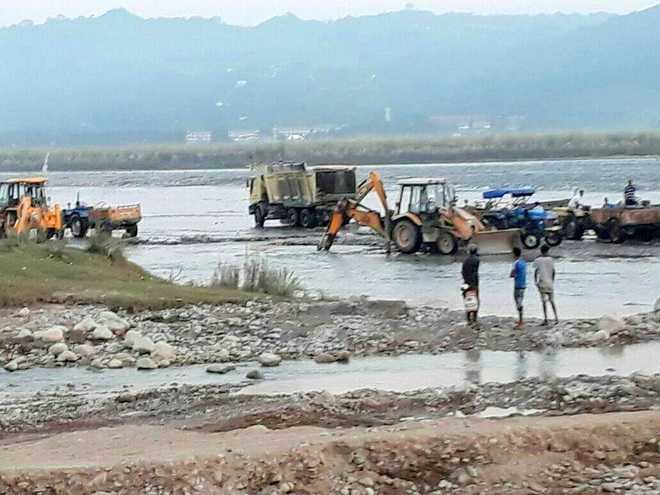 Palampur, September 19
Jaisinghpur SDM Vikram Mahajan today assured locals that illegal mining would no longer be allowed in the Beas and its tributaries here.
Talking to The Tribune, Mahajan said he would strictly implement the orders of the state government and the National Green Tribunal. "I have received complaints that many stone crushers are functioning round the clock. Either the owners of these stone crushers will be forced to adhere to the guidelines of the state government or face closure. Besides, penal action will be initiated against the defaulters," he said.
In violation of rules, most of the stone crushers are functioning even late at night. Villagers alleged that besides resulting in pollution, the stone crushers were creating problems for students who were unable to study due to noise pollution.
"As a result of the illegal mining, several natural water resources have started drying up, water level in local rivulets has gone down and rivers are changing course, leading to floods. Fertile land has turned barren," a villager said.
He said scores of villagers were suffering from pulmonary diseases, chest infections and cough. "But the pollution control board and local authorities have failed to check the menace. Now, they are allowing one more unit in the area, making the matters worse," he added. — OC
Top Stories