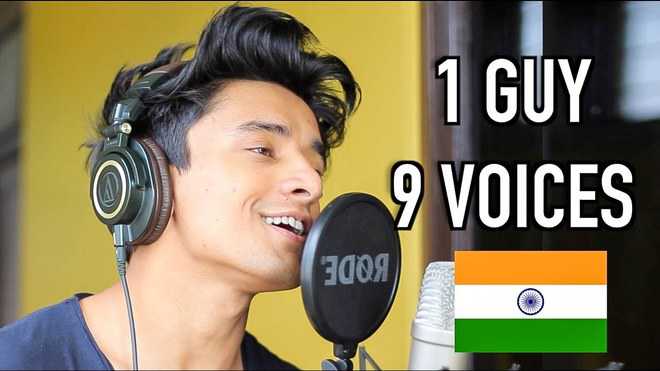 Our Correspondent
Palampur, May 28
Akash Baghla, an artiste from Palampur, is delighted as 25 lakh persons have viewed his video on YouTube within two days.
Baghla had around 10 videos and 4000+ subscribers. He uploaded a video in which he was singing like a Bollywood singer that was shared all over the country. Being a tech savvy person, he started a YouTube channel in August 2016. The idea behind the channel was to make cover music videos where he sings popular songs in his own voice. He also makes other fun content related to music.
"I am happy after seeing such an amazing response. I always try my best to create content that is thoroughly entertaining to the viewers," Baghla added.
"From the day I have started, I record, edit, mix and master all of my audios and videos myself. I have not taken any classes or help from any technical hand. I have learned everything watching YouTube videos and blogs," he said. He is greatly influenced by cover artistes on YouTube, including Vidya Vox, Alex Aiono and Boyce Avenue.