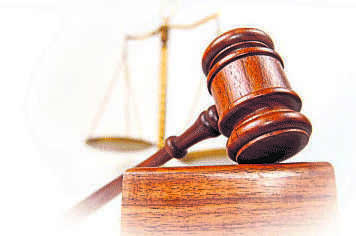 Ambika Sharma
Tribune News Service
Solan, June 3
In a major relief to the 32 members of a family residing in the proximity of a garbage dump at Kenduwal village in Baddi industrial area, the High Court has directed the authorities to consider their relocation.
Acting on a writ petition filed by the aggrieved family, the court pronounced these orders on May 21. The municipal garbage, spread over an area of 1 hectare in Kenduwal village in front of their dwelling, had become a cause of constant stench owing to the unscientific and open dumping of waste.
While the waste management issue in Baddi is yet to be streamlined, in terms of segregation at source, proper collection as well as scientific and legal disposal of the waste, the villages in the vicinity of the plant have been suffering for the past three years due to the unscientific and open dumping of waste amounting to almost 500 tonnes as per estimates made by an NGO in September last year.
Notably, the Baddi Barotiwala Nalagarh Development Authority (BBNDA) was given an environment clearance for developing an Integrated Solid Waste Management (ISWM) plant at the site in Kenduwal village of Malpur panchayat way back in 2015. However, no ISWM plant has been constructed on the site as required in violation of the conditions of the environment clearance as well as the Solid Waste Management (SWM) Rules, 2016.
"A rehabilitation package to relocate this family should have been undertaken by the BBNDA, when the project was planned and approved according to Ramanathan of Himdhara Collective, an environmental watchdog that has been tracking the impact of poor waste management in the state.
He said: "Not only did the authorities allow the operation of an illegal dumping site, but they have been insensitive in responding to the repeated submissions by the affected people."
What rules say
The SWM Rules, 2016, clearly state that any landfill or ISWM site should be at least 200 metre away from human habitation and it should not be on floodplain. The site at Kenduwal village violates both conditions. A family of 32 members has been residing less than 30 metre from the site and the dump is on the floodplain of Sirsa river.
The affected family, belonging to a Gujjar community, has been residing in miserable conditions for the past three years with stench, flies and the constant movement of garbage trucks from the path that leads to their house, causing utmost hardship.
Top News
Gurpatwant Pannu, head of the banned terror outfit Sikhs For...
'Sidhu Moosewala murder mastermind will be very soon in the ...
NIA had announces Rs 10 lakh reward on Harpreet Singh alias ...
The hexacopter was recovered in a joint operation by the Pun...