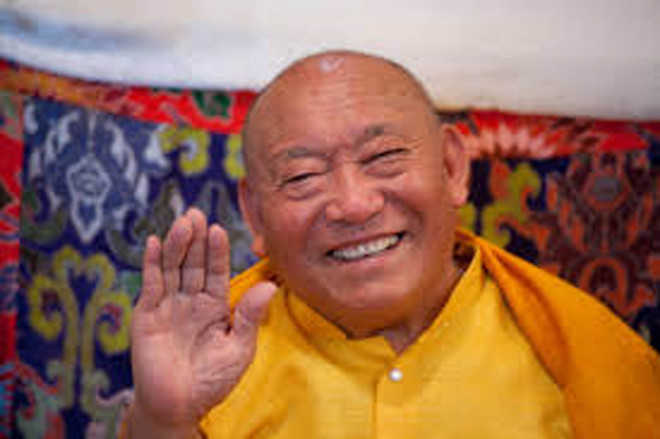 Dipender Manta
Tribune News Service
Mandi, September 24
The decision on the last rites of Master Wangdor Rinpoche, a Buddhist monk, will be taken after 49 days. He died on September 18 in a Rewalsar monastery, his home, in Mandi district. The body of Rinpoche is at his residence and his disciples believed that he was in meditation. After seven days of death, there is no smell from his body.
Thuptin Hara, secretary of the monastery at Rewalsar, told The Tribune that the decision about his last rites would be taken after 49 days. He was in mediation and could come out anytime.
He said it was not yet cleared that the monk would be mummified or cremated. The decision would be taken by other monks after consultation. As per Buddhist ritual, the body gives its signs and decision on the last rites will be taken accordingly.
He said the followers of Rinpoche is visiting Rewalsar to pay respect to their leader.
Rinpoche was a noted Tibetan Dzogchen master and monk based in Tso Pema at Rewalsar, where he lived in the holy caves. Through his teachings on Dzogchen and Mahamudra, he reached students throughout the world. He was both from Nyingma and Kagyü schools. Trained first in Dzigar Monastery in Kham, he became the main student of Thuksey Rinpoche, among other Dzogchen teachers. After fleeing from Tibet to India in 1959, carrying Thuksey Rinpoche on his back, he settled here where he had spent many years in retreat under the direction of Dudjom Rinpoche. He is a lineage holder of Dudjom Rinpoche. Wangdor Rinpoche has spent more than 45 years meditating in the caves above Tso Pema (Lotus Lake) at Rewalsar which were first used by Guru Rinpoche.
Top News
The survey said the pace of price increases is not high enou...
81-year-old is currently lodged in a Jodhpur jail, where he ...
Was addressing the joint sitting of both Houses of Parliamen...
Baljinder Singh and Harpreet Deol Both are Pentecostal pasto...
135 people were killed in last year's suspension bridge coll...