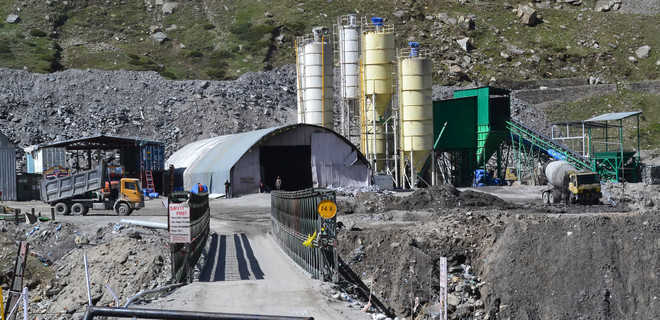 Our Correspondent
Kullu, September 11
Chief Minister Jai Ram Thakur today said the Rohtang tunnel, to be built at a cost of Rs 4,000 crore, would be equipped with 3D technology. It would take around 15 minutes to cross the 8.9-km tunnel, he added.
The government has set December the deadline for the completion of the tunnel.
The CM said the journey should be memorable for tourists visiting Manali from foreign countries. A road map had been prepared with the help of officials of the Department of Tourism and the BRO.
"Work to adopt 3D technology within the tunnel has been started. As soon as the tourists enter, screens installed inside the tunnel will give them a sense of natural sights as well as a thrilling journey. They will feel as if they are passing through glaciers and dense forests. The visitors will also be able to view Himachal's religious places while passing through the tunnel," the CM said.
The tunnel will be the first in the country to be equipped with 3D technology. Once it is ready, tourism of Lahaul-Spiti will gain momentum. Special buses will be made available at the South Portal.