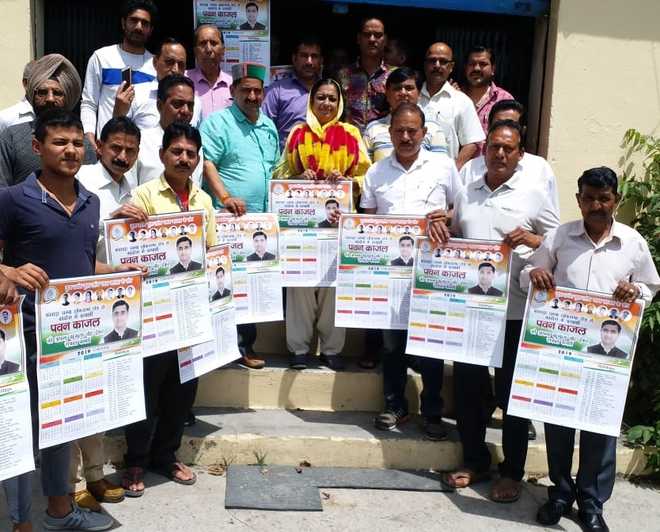 Our Correspondent
Kangra, April 20
Congress Working Committee member and in charge for Punjab Asha Kumari today described the utterances by BJP candidate from Bhopal Sadhvi Pragya regarding the decorated officer Hemant Karkare, who attained the martyrdom fighting Pakistani terrorists during the Mumbai attack, was shocking, shameful and insulting for the martyrs.
Asha Kumari said this while addressing party workers at Rait in Shahpur. She, however, said these utterances were the reflection of the thought process of the BJP.
Asha Kumari alleged that the BJP was diverting from unemployment and shattered economy to the Army achievements, patriotism and Modi slogans which was unfortunate. She said everybody was a patriot and no one needed a certificate of patriotism from the Prime Minister.
She alleged that the Modi government had failed on all fronts with the unemployment graph touching highest ever 6.2 per cent and government companies were running in losses.
She said on the one hand, the BSNL was in a financial crunch and on the otherm Jio had shown profit of Rs 840 crore during the last quarter. She alleged that there was something wrong in the policies that the agriculture sector was lagging behind and farmers were facing acute crisis.
She was critical of the state government for its failure on different fronts. Recently, the Jai Ram government got a loan of Rs 400 crore. She alleged that the BJP government had no vision for the state.
Kewal Singh Pathania, HPCC general secretary, also addressed workers and stressed a door-to-door campaign as part of the poll strategy of Congress.