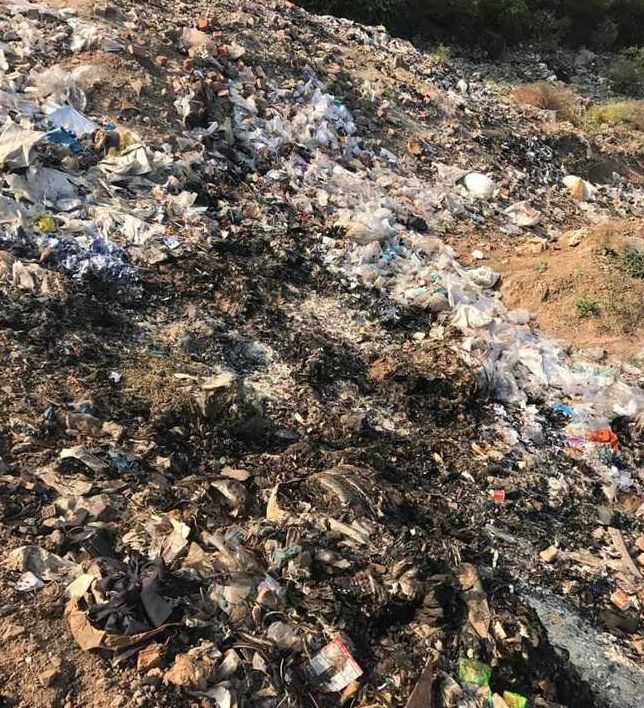 Ambika Sharma
Tribune News Service
Solan, December 17
With no check on the illegal dumping of solid waste near Sukhna nullah adjoining the HPMC at Parwanoo, which is threatening the water quality of the Ghaggar, officials of the pollution control board today demanded deployment of police force to check the activity.
The nullah is a tributary of the Ghaggar and the dumping is adversely affecting the quality of water. The water has a high coliform bacteria count, which is an indication of the contamination of water. Even fish could not thrive in the contaminated water.
With most septic tanks in Parwanoo being under-capacity, the sewage overflows and ends up into the nullah. MC officials as well as Himuda have been directed to take remedial steps but little has, however, been done to bring about any improvement, rued board officials.
Since the National Green Tribunal has taken a strict note of the issue, an executive committee is monitoring the water quality on a regular basis. The board is conducting water sampling on a fortnightly basis but due to inaction by the civic bodies, the water quality has not improved.
A district-level special task force under the chairmanship of the Deputy Commissioner, Solan, has also been set up to improve the water quality of the river and checking dumping is a key step towards this initiative.
"Apart from the contamination of water from septic tanks, illegal dumping of muck has become a regular feature," said board's Regional Officer Atul Parmar.
He added that a recommendation to prosecute the executive officer of the local MC had also been made to the Member Secretary as at least 30 notices had failed to yield any result. With the NGT committee also fixing accountability of officials for failing to take remedial steps in this case, this extreme step had been recommended. He added that solid waste was also surreptitiously burnt at night in the area and tractors carrying waste without any registration number were also reported to dump waste at this site.
Parwanoo MC to blame
The NGT has taken note of the issue
An executive committee is monitoring the water quality on a regular basis
The board is conducting water sampling on a fortnightly basis but due to inaction by the civic bodies, the water quality has failed to improve
A special task force under the chairmanship of the DC, Solan, has also been set up
A recommendation to prosecute the MC Executive Officer has also been made