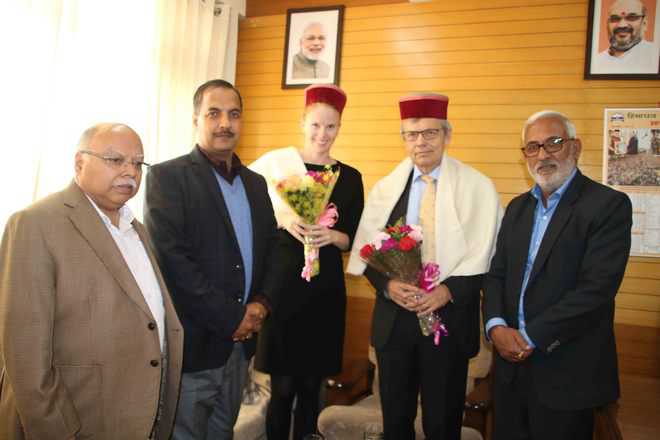 Tribune News Service
Shimla, May 7
A delegation from Norway, led by Ambassador Nils Ragnar Kamsvag and Second Secretary Marta Gjortz, visited the BJP headquarters here on Monday to study the party module.
The delegation was welcomed by state general secretary Chandermohan Thakur, political adviser to the Chief Minister Trilok Jamwal, state vice-president Ganesh Dutt and treasurer Kapil Sood.
The Ambassador interacted with BJP office-bearers to know how the party works at the national and state levels.
Top Stories
Kohli not dwelling on all-win record against rivals