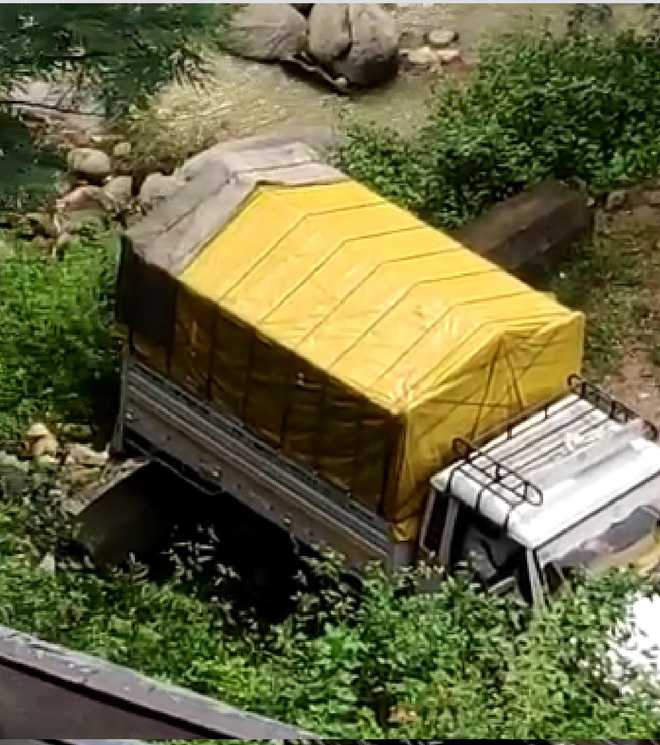 Ravinder Sood
Palampur, September 29
Despite the fact that cases of jaundice and other water-borne diseases are rising rapidly, the official machinery, particularly the state health authorities and the Palampur administration, are yet to take precautionary steps.
Three days ago, a tempo owner was caught dumping garbage in the local Mol khud, a video of which went viral on the social media. Complaints were also lodged with the Palampur SDM and the DSP, but no case has been registered. The tempo owner has also not been summoned by the police.
The Bhiral and Mol khuds, two major tributaries of the Beas passing through Palampur town, are a major source of drinking water for people in the lower areas of Palampur. These water bodies have been turned into garbage dumps. The IPH Department lifts water from the Bhiral khud near Thural for its water supply schemes.
Department officials have been passing the buck to the Pollution Control Board even as the latter has categorically stated that the SDM and the DSP have the power to act and register cases under different laws.Till date, no appropriate steps have been taken to check the overflow of sewerage lines and contamination of water channels.
Hotels, restaurants and shops located between Lohana and Kalu Di Hatti have also been dumping their garbage into these water bodies. Besides, there are a number of open toilets on the banks of these two streams.
Migratory labourers residing in temporary 'jhuggis' on the banks of the Bhiral khud near the Palampur-Dharmsala bypass have constructed over 20 open toilets and its effluents are discharged into the stream.
The state Health Department, which is a major agency for penalising the defaulters, seems reluctant to take action. Official records reveal that not even a single person has been fined by the department for polluting these water bodies.
The Tribune team today visited colonies on the banks of these two streams and was told that tonnes of garbage, including polythene, animal carcasses and empty gunny bags, was thrown into these water bodies daily.
Top News
The action came day after CBI arrested businessman Vijay Nai...
There have been allegations from various quarters about the ...
US visa services are trying to clear a backlog after Washing...
May be dropped if found guilty