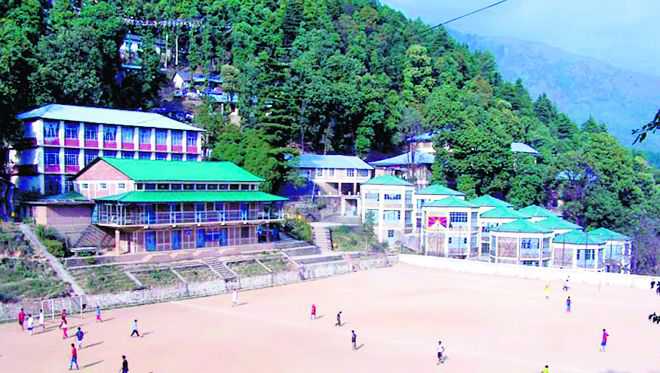 Lalit Mohan
The number of students in Tibetan Children's Village (TCV), an integrated charitable organisation run by the Tibetan government-in-exile, is decreasing.
Tibetan Children's Village, Central School for Tibetans (CST), Sambhota Tibetan Schools Society, Tibetan Homes Foundation and The Snow Lion Foundation are some schools run for the children of Tibetans-in-exile.
These schools focus on the preservation of Bhoti language and culture-in-exile. Earlier, children from Tibet and north-eastern states of India used to study at these schools.
Many foreign agencies used to sponsor the education of Tibetan children-in-exile. But now, the number of students in the Tibetan schools is decreasing. The reason cited for this decline is low birth rate, emigration of a large number of Tibetan youths and even the middle-aged due to severe lack of opportunities and sharp decline in new arrivals from Tibet.
The Central Tibetan Administration (CTA) organised the seventh Tibetan General Conference on education to take up the challenges posed by the dwindling number of Tibetan students-in-exile.
The three-day conference was held from February 23 to February 25 at the Central Tibetan Administration (CTA) Secretariat conference hall.
An estimated 250 participants comprising principals, directors, teachers and counsellors from 76 Tibetan schools in Nepal and India reportedly attended the conference. Representatives from weekend schools from five countries in the west also participated.
The other agendas addressed were how to enhance the caliber of principals and headmasters, ways to improve the basic education policy for Tibetans-in-exile, while adding "secular ethics" to the policy and to change the existing outlook towards vocational education in schools.
CTA president Lobsang Sangay presided over at the inaugural ceremony of the conference as the chief guest, while the speaker of the Tibetan Parliament, the standing committee and other members of the exile administrations and heads of various autonomous bodies of the CTA were also present.
The general conference on education is the largest gathering of teachers and school administrators on the education policy of the Tibetans-in-exile community and is organised by the Department of Education, CTA, once in every five years.