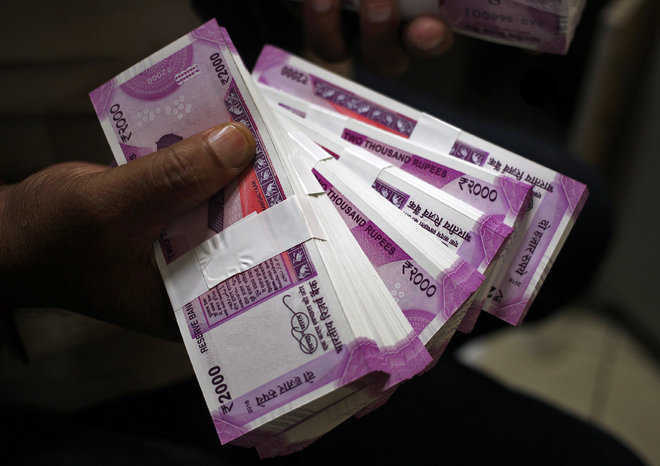 editorial@tribune.com
Tribune News Service
Chandigarh, September 11
Sending yet another strong message about intolerance to corruption, the UT police have decided to dismiss a Home Guards volunteer posted in the traffic wing for accepting a bribe of Rs 500 from a motorist, who was stopped for a traffic violation at the Hallo Majra light point here today.
The action is being taken on the basis of a video, which went viral, showing the volunteer, Sanjeev Rana, being made to return the bribe money to the traffic offender.
Sources said the motorist was stopped for driving an SUV on the wrong side. Rana allegedly demanded a bribe, following which the offender gave him Rs 500.
As people gathered around, traffic cops posted at the light point snubbed the volunteer for taking graft and asked him to return the money. Someone videorecorded on phone his returning the money to the violator. SSP (Traffic) Shashank Anand said he would recommend to the Commandant, Home Guards, to dismiss the volunteer.
Inquiry against two cops
The police have also initiated an inquiry against Head Constable Raj Kumar and Constable Naresh, who were on duty at the Hallo Majra light point at the time of the incident.