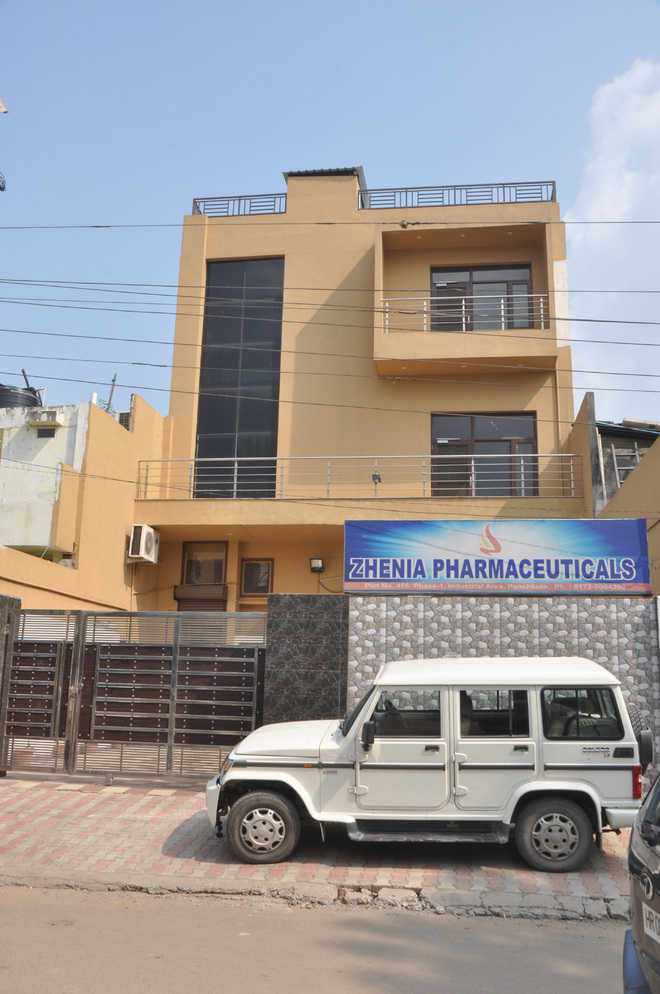 editorial@tribune.com
Tribune News Service
Panchkula, August 23
As part of investigations conducted against the Assistant Drug Controller, Baddi, Himachal Pradesh, sleuths of the Himachal Vigilance Bureau today raided a pharma company and house of a Panchkula-based doctor.
Recently, the Himachal Chief Minister and the Health Minister had received complaints against Assistant Drug Controller Nishant Sareen after which the case was handed over to the Vigilance Department, Himachal.
The complainants had mentioned that Sareen and Dr Komal Khanna of Panchkula, who also runs a pharma company in Panchkula, were known to each other.
The Vigilance team arrived at the flat of Dr Komal Khanna in Suncity Apartments in Sector 20 this morning. Sources said during a search of the flat, the Vigilance team recovered cash. Dr Khanna was not in her flat when the Vigilance team reached there. The sources said the team also sought information about the ownership of the flat from Rajni, a member of the managing committee of the society. Rajni told the team that the flat was in the name of Dr Khanna, which she had purchased last year. The Vigilance team stayed in the society flat for around three hours for carrying out the investigation. Later, the team also raided Zhenia Pharmaceuticals located the Industrial Area, Phase 1, and seized documents from there. Vigilance sleuths simultaneously conducted searches in Chandigarh and Zirakpur this evening. The sources said the officials conducted a search at flat number 604, B Block, at Maya Garden, Zirakpur, around 5.30 pm. Similarly, a search was conducted at a house in Sector 38, which lasted a few hours.