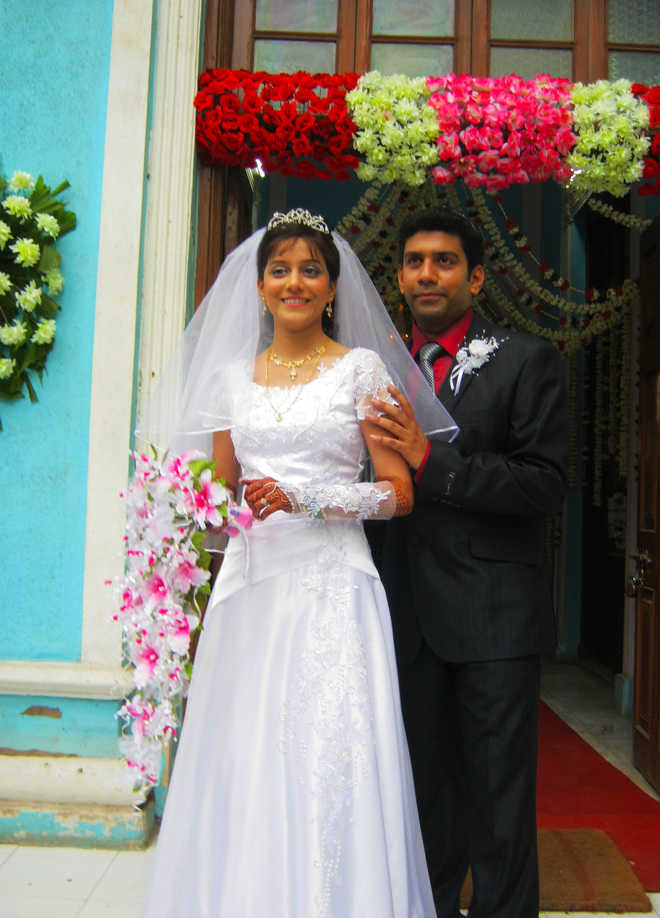 singhking99@yahoo.com
Krishnaraj Iyengar
India has been accepting people from diverse countries, faiths and communities since ancient times. The Persians, the Arabs, the Chinese to name a few, have all made their mark on Indian history as traders, settlers and cultural comrades. Jews, as others, were made equally welcome here. They arrived some 2,000 years ago. After the destruction of the First Temple by the Babylonians, the Jews fled the holy land. Some residents of the city of Galilee headed eastwards and many of them landed on the western Konkan coast of Maharashtra. It is here that they got shipwrecked and settled near Alibaugh, a coastal town near Mumbai.
This community calls itself the Bene Israel or Children of Israel. Historian Tudor Parfit is said to have traced their lineage through DNA tests back to the Cohaneem, high priests belonging to the Levy tribe from the 12 tribes of Israel. Till date, this tiny Jewish community calls coastal Maharashtra and parts of Gujarat its home. One can hardly distinguish Maharashtrian Jews from their Hindu counterparts except for a sprinkling of Hebrew in their Marathi, or their Judaic names that have local Maharashtrian surnames. Known as Shanivar Teli or Saturday oil pressers in Marathi, the Bene Israel Jews pressed oil except for Saturdays, the weekly Jewish holiday, Shabbat.
Along with maintaining their ancient religious practices, the Bene Israel, categorised under the Edot Ha Mizrah or Oriental Jewry have blended well into Indian culture. They have incorporated many local customs, the women have taken to wearing sarees and mangalsutra. Many senior members of the community proudly proclaim that India is the only country where 'anti-Semitism' never existed and that the country has nurtured them from the day they landed.
In Mumbai and Pune besides other coastal areas of Maharashtra, the grand old Bene Israel synagogues still stand tall. Though many do not find the minyan or quorum of 10 male Jewish members to conduct congregational prayers. Mumbai's Sha'ar Ha Rahameem (Gate of Mercy), Magen Hassidim and Ahmedabad's Magen Abraham are among India's noted Bene Israel Synagogues.
While Marathi is the lingua franca of the Bene Israel, many are fluent in Hebrew. Although a considerable number remain in India, many have settled in Israel now and integrated well into the life there.
Sofer Sharon Binyamin Galsurkar, India's highly respected Bene Israel Jewish scribe and educator, sports a large beard and kippah (Jewish skull cap) and shares age-old Rabbinical wisdom at his seaside office in Mumbai. His wife Sharona teaches Hebrew. Galsurkar reveals that in the Torah, the Jewish scripture, the historic connect between India and the Jews and their being a part of the Persian Empire is clearly mentioned. "We are 100 per cent Indian and 100 per cent Jewish," says the scholar, who has shifted to Israel now.
Another prominent Jewish community in India are the Baghdadi Jews. Having arrived in Mumbai some centuries ago as traders from Iraq, the Arabic-speaking community settled in Mumbai and Kolkata and established their synagogues.
Besides the famous Knesset Eliyahoo Synagogue, Mumbai's other Baghdadi synagogue is Magen David. Exhibiting an old-world charm with its blue interiors, old chandeliers and a clock tower, one can often hear prayers being recited. Kolkata's historic synagogue bearing the same name is yet another marvel of India's Jewish history.
Revered philanthropist David Sassoon ((1792-1864) was among the most famous Baghdadi Jews. He was the treasurer of Baghdad between 1817 and 1829. He became the leader of the Jewish community in Bombay after Baghdadi Jews emigrated there.
Other Jewish communities in India are the Cochinis of Kerala, most of whom have immigrated to Israel leaving only a handful in India, the Ben Menashes of Manipur and Mizoram and the Bnei Ephraim of Andhra Pradesh. Cochin's beautiful synagogues, including the Paradesi Synagogue, are remnants of the region's fascinating Jewish history.
Some of the prominent Jewish names in India include Lt Gen J F R Jacob, Bollywood actress Nadira, theatre personality Pearl Padamsee.
All readers are invited to post comments responsibly. Any messages with foul language or inciting hatred will be deleted. Comments with all capital letters will also be deleted. Readers are encouraged to flag the comments they feel are inappropriate. The views expressed in the Comments section are of the individuals writing the post. The Tribune does not endorse or support the views in these posts in any manner.
Top Stories