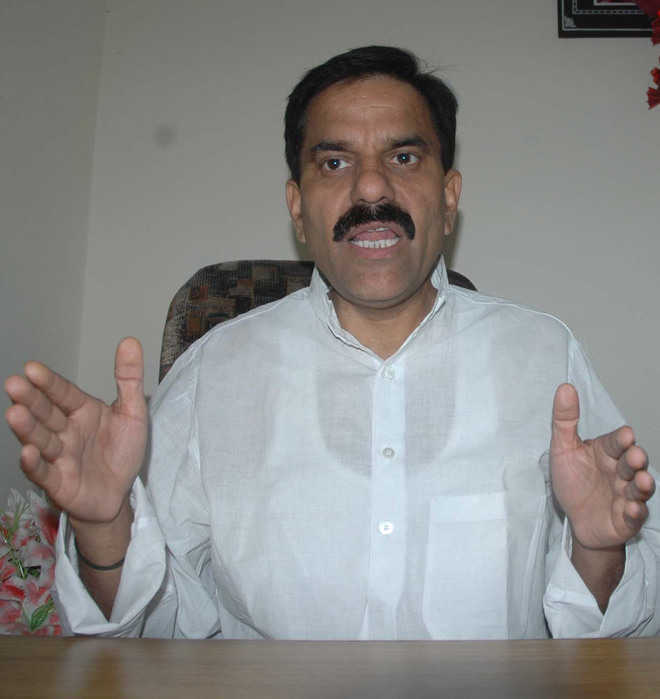 Dinesh Manhotra
Tribune News Service
Jammu, August 26
Seventyone years after democratic institutions were established in the state by overthrowing the dynastic rule, J&K is yet to become a 'secular' state as the word is still not mentioned in the Preamble of the constitution of the state.
After the word 'secular' was added to the Indian Constitution in 1976 with the 42nd amendment, repeated efforts made by some legislators to incorporate the word into the state constitution were sabotaged by the successive democratic regimes.
J&K is the only state which has its own constitution that was adopted on January 26, 1957. The Preamble of J&K's constitution is an adaptation of the Preamble of the Constitution of India. The word 'secular' was incorporated into Constitution of India in 1976 but efforts to incorporate it into the J&K constitution were sabotaged repeatedly by the ruling parties.
Panthers Party leader Harsh Dev Singh had moved private member Bills and resolutions in the Legislative Assembly four times to incorporate the word 'secular' but every time his moves were scuttled.
"Ours is a secular state and our constitution must categorically express this fact through its Preamble as is the case of the Constitution of India. The failure to do this would send a wrong signal to the world," Harsh Dev Singh, who is also a legal luminary, told The Tribune.
"I fail to understand why the state government is hesitating to incorporate the word to make J&K a secular state in the real sense," he said.
Even during the previous coalition regime in which BJP was an equal partner, CPM member MY Tarigami had moved a private member Bill to introduce 'secular' word into the constitution but it was not even listed for discussion.