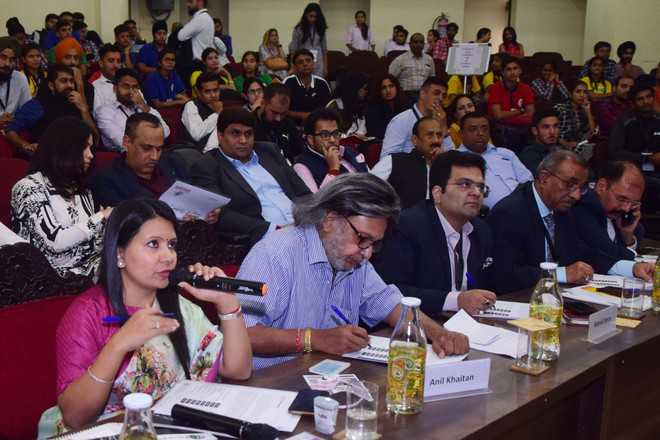 Tribune News Service
Jammu, October 30
Jammu round of ASSOCHAM Launchpad - Startup Elevator Pitch Series, an initiative and platform for budding entrepreneurs concluded today.
It was aimed to create awareness among the startups and entrepreneurs from J&K to bring their technology and business ideas to most important investors, corporates and industry leaders.
Anil Khaitan, Chairman, ASSOCHAM Startup Council, said, "The event continues to showcase best startups from across different cities in India, proving ASSOCHAM's dedication towards highlighting most forward-thinking innovators/budding entrepreneurs."
Of over 80 applications received from across J&K, 25 were shortlisted and they got a chance to meet world-class mentors, investors, companies having decades of industry experience to help them give a better shape to their business idea and pitch for funding.
Khaitan said, "We are thrilled to offer recognition to each of the winners from Jammu and Srinagar as they continue their journey towards evoking change within our society and country as a whole to further propel our economy on a high growth trajectory."
As part of the elevator pitch, all shortlisted entrepreneurs and founders were given 300 seconds to explain the concept and ideas. Jury members included Anil Khaitan, Chairman, ASSOCHAM Startup Council; Tripti Somani, Co-Chairman, ASSOCHAM Startup Council; Rachana Bhusari, VP-SME, National Stock Exchange of India Ltd. and Manik Batra, Director, Batra Group.
Top Stories