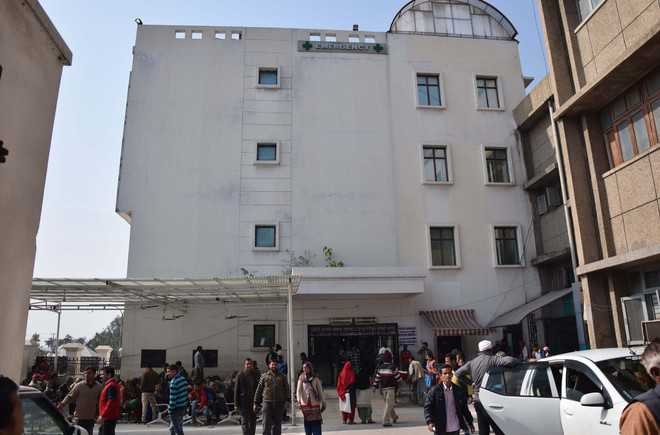 Tribune News Service
Jammu, September 3
The state's Health Department has ordered a probe into a major promotion scam at Government Medical College (GMC) and its associated hospitals.
The government has constituted a four-member inquiry committee to probe various irregularities and tasked it to submit the report within 15 days.
The probe order followed the directions from Chief Minister Mehbooba Mufti who received a complaint of major irregularities in promotions of employees through the CM's Grievance Cell.
"The sanction is accorded to the constitution of an inquiry committee of four officers to inquire into various irregularities committed while making 97 OPG (Own Pay Grade) promotions out of various non-gazetted employees of the GMC, Jammu, and its associated hospitals causing financial loss to the state exchequer," an order of Health and Medical Education Department has said.
The probe panel comprises Mohammad Rafeeq, Director Finance, and Naseer Ahmad Wani, Additional Secretary, both from the Health and Medical Education Department. Other two members are Ansuya Jamwal, Personal Officer, GMC, Jammu, and Tara Chand, Assistant Accounts Officer, SMGS Hospital, Jammu.