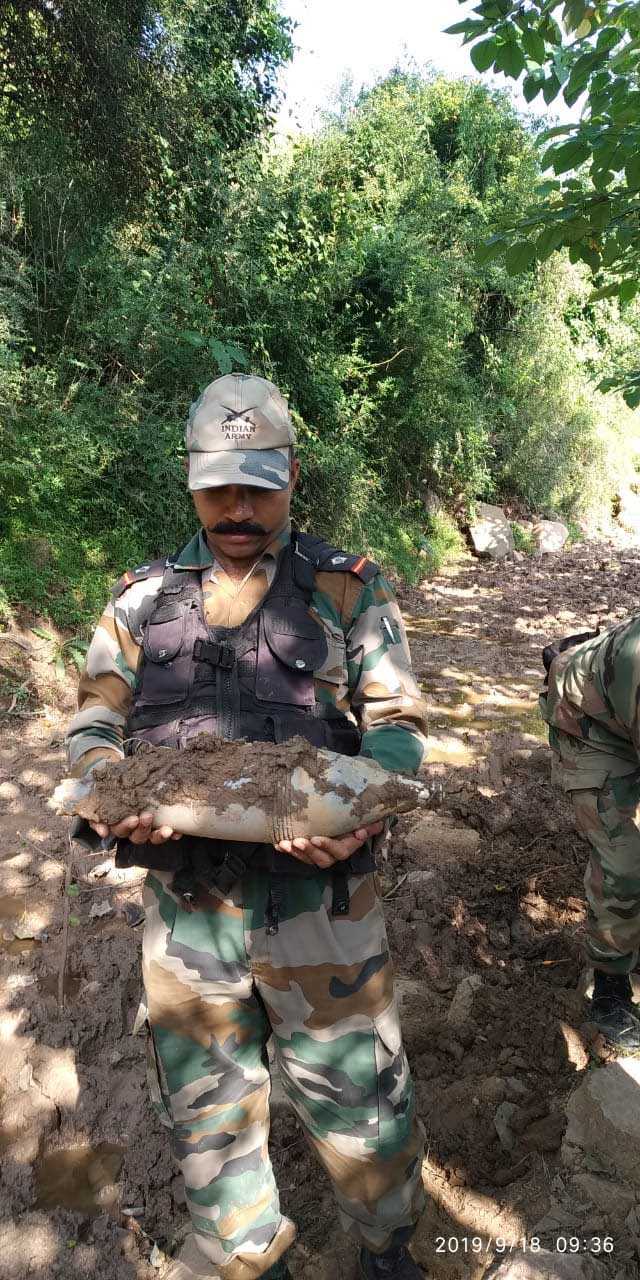 njit Thakur
Jammu, September 19
To avert any untoward incident, the Army has launched a drive in forward areas of Poonch to defuse unexploded mortar shells fired by Pakistani troops in civilian areas.
According to sources, at least 11 shells have been defused by special teams of the Army accompanied by the bomb disposal squad at Basuni, Sandote, Gahod, Balakote and adjoining areas of Mendhar sector in Poonch district for the past four days and the operation is still in progress.
In a bid to infiltrate militants into the Indian side by giving them covering fire, Pakistani troops had recently violated ceasefire in these areas which resulted in several unexploded shells landing in the fields and other civilian areas.
A local said, "The civilians living near the Line of Control (LOC) are afraid due to the presence of live shells near their homes and fields. On many occasions, Pakistani shells land near their homes and remain unexploded."
Due to the high length of the wild grass, the security forces have been facing tough time in defusing these shells, even the civilians fear for their lives when they go to work in the fields. The Army defused many shells by digging 5 to 6-feet pits. The civilians had recently requested the Army to defuse these shells, in their areas" he added.
Sources said Pakistan in the past few months had opened fire along the Line of Control resulting in injuries to several civilians and soldiers.