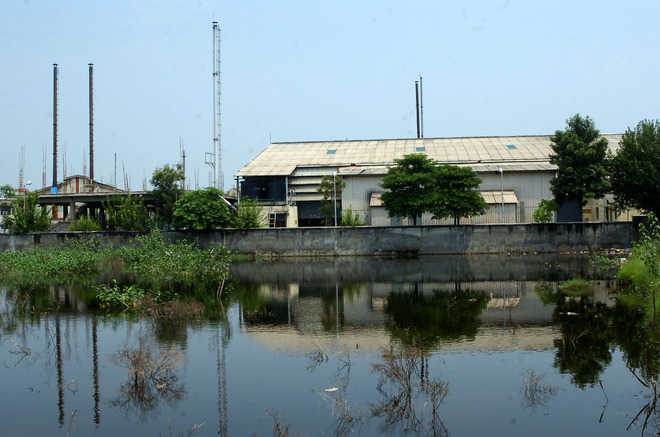 Suhail A Shah
Anantnag, October 18
Hundreds of small and big industrial units, in different parts of south Kashmir, have been suffering heavy losses as the entire workforce, which comes from different parts of the country and works at these units, is yet to return even as the situation is getting better in the Valley.
Tens of thousands of skilled and unskilled labourers from different parts of the country come to the Valley each year and apart from other places also work in the industrial units here.
This year, however, in an unprecedented move, the government asked all these people to vacate the Valley in the build-up to revocation of Article 370.
The police and civil administration, before and after August 5, ensured that all of them vacated their accommodations and they travelled back home to safety. More than 10 lakh of these workers and families of some had vacated their rented accommodations and travelled back home.
The move by the administration has left hundreds of industrial units across south Kashmir almost defunct for it is hard to find the skilled labour needed at these places, in Kashmir.
"I had more than 50 people from outside working for me at my small unit in the Khonmoh industrial estate. All of them are gone and my unit has been almost defunct for the last two months now," Younis Ahmad, a manufacturer of plaster of Paris from Pampore said.
He said he had given money in advance to the contractors. "I am yet to establish any contact with them. Despite demand for my product I am unable to manufacture any of it," he said.
Danish Nazir, a cardboard box manufacturer from Anantnag district, has a similar story. Danish manufactures boxes for packing of apples and given that the harvesting period of apples is in full swing, he is witnessing the opportunity slip by, helplessly.
"I supplied these boxes to hundreds of orchardists. But now with my workforce back home in Bihar and Nepal, I am seeing the apple harvesting season end without doing any business," he said.
Hundreds of others affected by the exodus of workforce are in distress as well. They say that they are trying to hire local help but they will need some more time to learn the kind of work.
"I run a confectionary manufacturing unit and the local labourers have sadly been unable to learn the skill entirely. I am managing for the time being but to sustain I will need to get my team from Delhi back," Mohsin Rayees said.
Recently, president of the Kashmir Chamber of Commerce and Industries (KCCI) Ashiq Hussain also talked about the issue and asserted that atmosphere needed to be made conducive for the return of the workforce from outside.