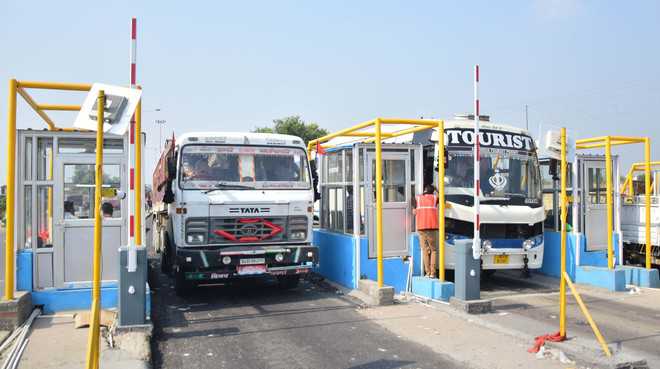 Tribune News Service
Jammu, October 19
The National Conference today assailed the National Highway Authority of India and the state administration for adopting dilly-dallying tactics over the winding up of the Sarore toll plaza and referred to the overwhelming sentiment against it among people besides the various other stakeholders like trade and commerce, industry, transport and tourism operators.
"The assurances with regard to slashing of road tax or keeping a particular segment out of its gambit won't work. The toll plaza has to be abolished and the administration should take a call on it, sooner the better, especially as the state is passing through difficult times currently," National Conference provincial president Devender Singh Rana and state secretary Surjeet Singh Slathia said in a joint statement.
Rana and Slathia described the levying of toll tax at Sarore on the Jammu highway as arbitrary, unjust and an avoidable burden on the road users and called for its immediate winding up in the larger interest of traders, industrialists, tourists, pilgrims and above all the commuters.
The two leaders wondered over the rationale in levying road taxes when the people are bearing the burden indirectly by way of Rs 1 fuel cess being charged for about two decades now since the premiership of Atal Bihari Vajpayee for construction, upgrade and improvement of highways and other roads.
They highlighted the importance of Jammu as a most-thronged pilgrim destination of North India, saying nearly 10 million pilgrims visit every year to pay obeisance at the Mata Vaishno Devi shrine. How can this aspect be ignored?
The statement called for focused attention on the improvement and upgrade of roads, especially the highways, instead of punishing the road users by way of taxes.