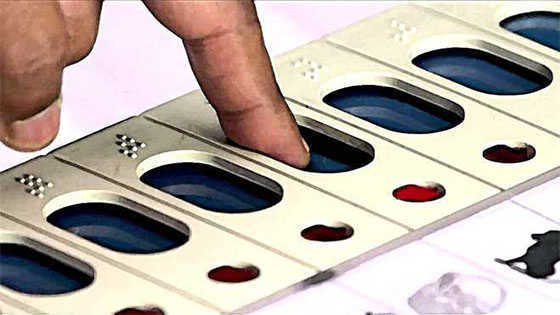 Tribune News Service
Srinagar, October 9
As the filing of nomination papers for polls to the Block Development Councils (BDCs) in Jammu and Kashmir concluded today, these elections would have little enthusiasm as most of the mainstream political parties are staying away.
The total number of nomination papers was awaited, as the reports from eight districts out of 22 were being compiled, officials said.
The scrutiny of nominations will be conducted tomorrow and the last day of withdrawal is October 11.
Only the BJP and its ally, state unit of the JD(U), apart from the Panthers Party are participating in these elections, while the Congress in its latest move on Wednesday decided to stay away from the poll process. The National Conference after a meeting of its delegation with party president Farooq Abdullah recently sought the release of the leaders after which the party would consider its participation. That seems to be a least possibility as the party would require more time for preparing to participate in the elections after consultations at its working committee level.
Both the former Chief Ministers, Farooq Abdullah (NC president) and Omar Abdullah (NC vice-president), have been under detention since August 5 when the Article 370 was abrogated.
The PDP, with its president and former Chief Minister Mehbooba Mufti under detention, apart from other leaders, is also not in a position to participate. There has been no word from the PDP on the participation in the BDC polls since the process started and the schedule announced.
Both the NC and PDP did not participate in the elections to municipal bodies last year, which are held on party basis. The panchayat elections in October-November last year were held on non-party basis, while the next phase of the BDC is being held on the party basis.
Top Stories