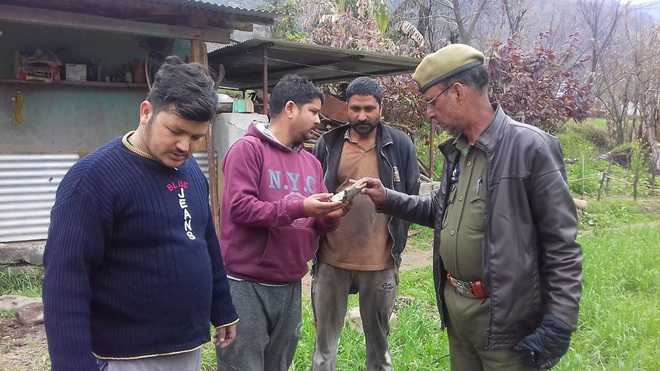 Tribune News Service
Jammu, February 5
The Pakistani army on Tuesday violated the ceasefire agreement in the Krishna Ghati sector along the Line of Control (LoC) in Poonch district.
Pakistani troops resorted to unprovoked truce violation around 10:30 am on Tuesday.
A defence spokesperson said: "About 10:30 am, Pakistan initiated unprovoked ceasefire violation along the LoC by firing two shells of rocket launchers in the Krishna Ghati sector." Pakistan has been violating the truce agreement continuously.
Narrow escape for family
A family in a forward hamlet in Poonch district had a narrow escape on Tuesday when a mortar shell fired from across the LoC landed in front of their house in Bera hamlet in Jhalas general area around 11 am.
According to the family of one Krishan Lal Sharma, two mortar shells fired from across the LoC fell in their hamlet around 11 am.
"One shell fell near the livestock shed in the vicinity of our house. We had a narrow escape because due to harsh winter all family members and cattle were indoors," said a member of Sharma's family.
He said it was after a long time that the Pakistan army had targeted their area. Earlier, stray shells had hit their hamlet. The Indian Army has retaliated strongly and effectively while no injury or damage was reported.