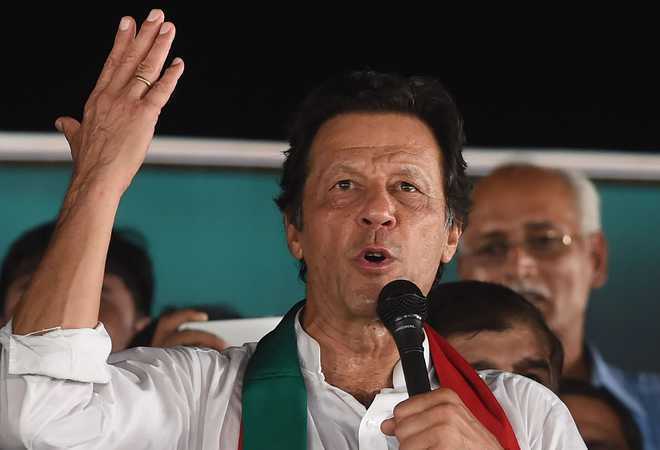 Islamabad, August 5
Pakistan on Monday strongly condemned and rejected the announcements made by the Indian government regarding Jammu & Kashmir.
It also summoned Indian High Commissioner Ajay Bisaria to the Foreign Office and conveyed a "strong demarche on the announcements made and actions taken" by the Government of India over Jammu and Kashmir
Pakistan said Jammu and Kashmir is an internationally recognised disputed territory.
No unilateral step by the Government of India could change this disputed status, as enshrined in the United Nations Security Council resolutions, it said. Nor would this ever be acceptable to the people of Jammu and Kashmir and Pakistan, it said.
It said that as a party to this international dispute, Pakistan would exercise all possible options to counter the illegal steps.
Pakistan reaffirmed its abiding commitment to the Kashmir cause and its political, diplomatic and moral support to the people of Jammu and Kashmir for realisation of their inalienable right to self-determination, it added.
Meanwhile, Paksitan's Foreign Office said in a statement that Indian High Commissioner Ajay Bisaria was summoned by Foreign Secretary Sohail Mahmood.
"The Foreign Secretary conveyed Pakistan's unequivocal rejection of these illegal actions as they are in breach of international law and several UN Security Council resolutions," the statement said.
Pakistan's "resolute condemnation of the unlawful actions aimed at further consolidating the illegal occupation" of Jammu and Kashmir was underscored, it added.
The foreign secretary called upon India to "halt and reverse its unlawful and destabilizing actions, ensure full compliance with UN Security Council resolutions, and refrain from any further action that could entail serious implications." He reiterated that Pakistan will continue to extend political, diplomatic and moral support to the Kashmiri people's "struggle for realisation of their inalienable right to self-determination." Agencies
Top Stories