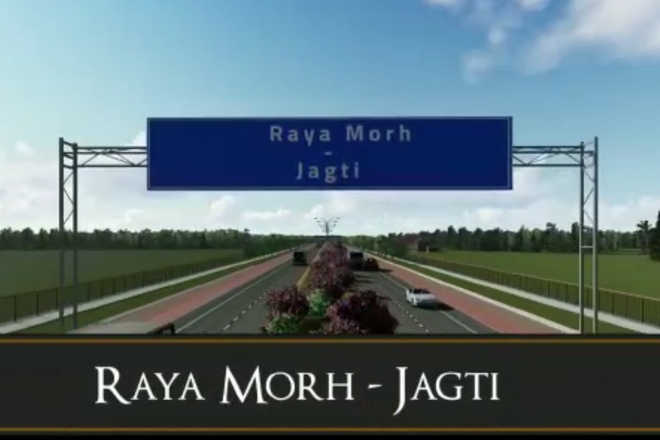 Amit Khajuria
Tribune News Service
Jammu, September 3
The upcoming Ring Road in Jammu and the four-lane Jammu-Akhnoor highway will not be free for motorists as they will have to pay tax at two toll plazas being installed on the roads.
The two roads are expected to decongest the traffic in the winter capital.
The work on both projects is going on in full swing and the projects are expected to be completed by January 2021.
The National Highways Authority of India (NHAI) has decided to recover the cost of the project from the toll.
Both agencies have confirmed that two toll plazas will be installed on the roads, but the location of the toll posts and rates will be decided after the completion of the roads.
"A toll post will be installed at Dunpur near the Marh area which will be on the middle of Ring Road. The rates of the toll will be decided after the completion of the project," said Ajay Kumar, Project Director, NHAI.
General Manager, National Highways and Infrastructure Development Corporation, MG Vijaya Kumar said the Jammu-Akhnoor road will not be toll-free for the commuters after its widening.
The Ring Road in Jammu will start from Raya Morh of the Jammu-Pathankot national highway in Samba district and connect with Jagti on the Jammu-Udhampur national highway in Jammu district. It will have six flyovers and two tunnels. The motorists and commuters will have a smooth travel experience on the road which will connect 60 villages from the national highway.
The Jammu-Akhnoor road will have an elevated road from Canal Head to Muthi and the rest of the road will have four lanes.