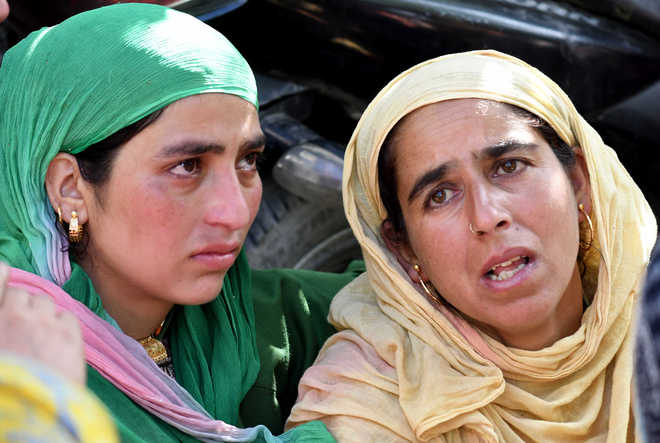 Majid Jahangir
Tribune News Service
Srinagar, September 21
The J&K Police have lost 37 policemen this year, the highest in past 12 years. The figure is much higher than the last year's 32 fatalities.
The slain include 29 regular policemen and eight Special Police Officers — the low paid part-time employees of the J&K Police. In 2006, 78 policemen and SPOs were killed.
The police said a majority of the policemen have been killed this year either at homes or at vulnerable places, and not during any anti-militancy operation.
While senior police officials said the attacks on policemen were "act of desperation" on part of militants, there was a serious concern among the policemen about the attacks.
Policemen, especially those hailing from south Kashmir, have been advised to visit home in times of emergency only. But the latest killings three policemen — two regular employees of the police and one SPO — at Shopian on Friday clearly indicate that they continue to go to homes in high-risk militancy-hit areas.
"How can one avoid home?'' asked a police official from Shopian district. In the past month, 10 policemen have been killed in south Kashmir districts. "There are constant threats but one has to go home."
J&K Police chief Dilbag Singh said the latest killings were an act of desperation on the part of the militant outfits. "In the recent months, the police have conducted several successful operations against the militants. They (militants) target the police officers because they are soft targets," he said.