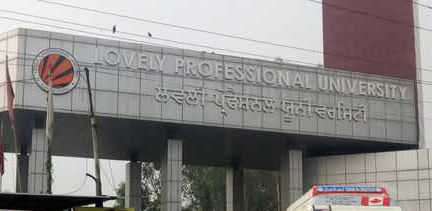 Phagwara,June 14
The School of Pharmaceutical Sciences of Lovely Professional University (LPU) organised a 'Seminar on Agriculture and Biodiversity' for farmers of various villages at Sri Baldev Raj Mittal Auditorium of the university.
The event was held in collaboration with Punjab Biodiversity Board, Chandigarh and was sponsored by National Biodiversity Authority, Government of India. The theme of the seminar was 'Our Biodiversity, Our Food, Our Health'.
Around 120 farmers from 20 villages —Kultham, Mehli, Talwandi Jattan, Ghumna, Daduwal, Mehtan and Hardaspur— participated in the semonar.
They were apprised of the importance of medicinal plants and soil testing practices. Students from the department of pharmaceutical sciences, Agriculture, Basic Sciences, Bioscience and Biotechnology also participated in the seminar.
Lectures on the importance of medicinal plants, their cultivation and processing was delivered by experts from the related government agencies and agriculture industry.
Laying emphasis on various techniques used in the Animal Husbandry, Dr Ajitpal Singh Dhaliwal from Krishi Vigyan Kendra, Bathinda, told the farmers about practicing dairy farming, poultry farming and pig farming efficiently.
The farmers trained for the 'Best practices for soil testing' by Pankaj Vijayvergia (Incharge) from National Fertilizer Limited (NFL), Jalandhar for estimation of minerals such as sodium, potassium and phosphorous.
They were told about various upcoming beneficial policies of the government and instructed them to provide soil samples from their fields for which the reports and certificates should be provided to them after testing by NFL, Jalandhar.
Cultivation of medicinal plants by the guests, farmers and LPU staff was done at the 'Herbal Garden' of School of Pharmaceutical Sciences, LPU.
Dr Amarjit Singh Sandhu (Vegetable specialist) from Krishi Vigyan Kendra, Bhatinda said: "It is essential to revive domestic farming in order to fulfil the domestic needs and decrease dependency on the markets."
"Non-availability of quality planting material and guidance for their cultivation are the major constraints coming in the way of commercialisation of traditional Indian medicine," said LPU senior dean Dr Monica Gulati.
"It is important to create awareness amongst our major stakeholders ie farmers regarding the biodiversity of medicinal plants and their cultivation. —OC
Top Stories