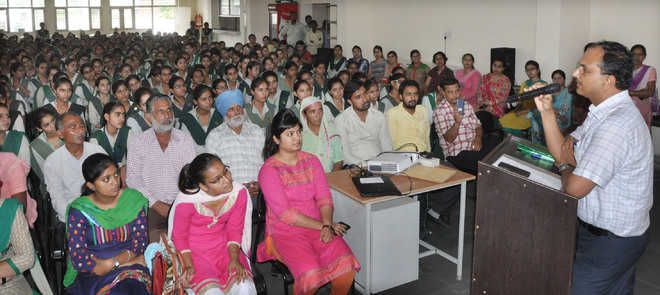 Tribune News Service
Jalandhar, June 13
The seats that remained vacant after the first phase of the counselling for admissions to the meritorious schools in the state got filled today in the second phase.
The counselling was conducted both on online and offline modes. The officials organising the counselling said total five students — four boys and one girl — had arrived at the meritorious school.
In the list provided by the District Education Officer, it was displayed that in the district meritorious school, almost all seats reserved for girls in all three streams — medical, non-medical and commerce — got occupied.
However, 24 seats for boys remained unoccupied after the counselling session ended in the evening. As many as 20 seats are left in the medical, three in non-medical and one in commerce stream.
Notably, there are around 500 seats for the three streams, including 100 for medical, 300 for non-medical and 100 for commerce.
The girls-boys ratio has been kept at 60:40. Meritorious students from economically backward status are to study in the school.
Earlier, the eligibility to apply for admission was reduced from 80 per cent to 70 per cent marks for the general category. The minimum requirement for SC/ST students has been kept at 65 per cent.