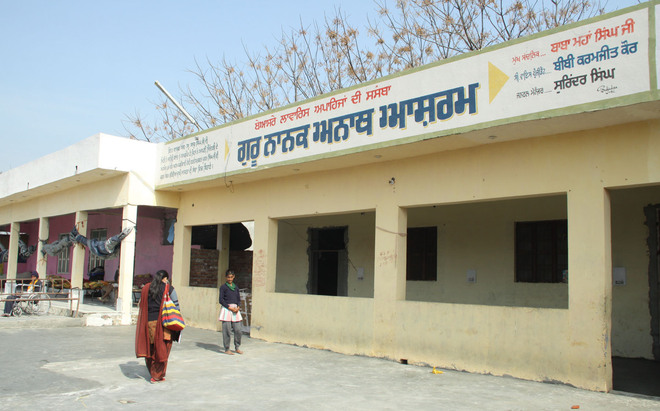 Rachna Khaira
Tribune News Service
Jalandhar, August 24
Due to the lackadaisical attitude of the authorities concerned and lack of coordination between officials of the district administration and the rural police, there has been no breakthrough in the mystery surrounding the deaths of 14 minor inmates lodged at Guru Nanak Anaath Ashram in Budhiana village in the past one year.
Though it's been a month since the Jalandhar District Legal Services Authority (DLSA) had made the expose, the rural police have yet to begun investigations in the case.
According to HPS Khakh, SP (Investigation), the department had not received the report from the three-member committee formed by Deputy Commissioner KK Yadav to investigate the matter.
"Once we get the report, we would be able to launch the investigations based on its findings," said Khakh. He said the committee was yet to submit its report to the DC.
On the contrary when asked about the delay in investigations, Yadav said the rural police was to conduct an inquiry independently into the case. "They were supposed to conduct the inquiry into the case and have to take the necessary action as per the court of the law," said Yadav.
He further confirmed that the committee had submitted its report to his office a few days ago, but the administration was yet to take an action over its findings.
A DLSA team, led by Rana Kanwardeep Kaur, Civil Judge (Senior Division)-cum-secretary, DLSA, had raided the ashram on July 24 this year when the ashram staff was preparing to cremate the body of a 21-year-old girl on the same day, who had died under mysterious circumstances inside the ashram premises a day earlier.
The authority running under the aegis of the District and Sessions Judge Raj Shekhar Attri as its chairperson had earlier too received several reports about anomalies in the functioning of the ashram and he himself had asked its team to keep a strict vigil on its functioning.
The team on investigation had found that around 14 inmates, including two mentally and physically challenged children, had died under mysterious circumstances in the last one year.