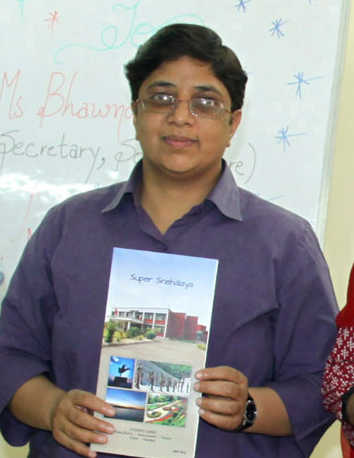 shalender@tribune.com
Ramkrishan Upadhyay
Tribune news service
Chandigarh, February 6
In a major step towards ensuring persons with disabilities their rights, the Chandigarh Administration has issued a draft notification of the Chandigarh Rights of Persons with Disabilities Rules, 2017.
While the Administration has implemented the Act raising reservation in government jobs for persons with benchmark disabilities from 3 to 4 per cent and education institutions from 4 to 5 per cent, the rules will pave the way for the formation of various committees and advisory board to ensure smooth implementation of the law.
The rules will be notified after seeking objections from city residents.
The Ministry of Home Affairs had recently authorised the UT Administrator to frame the rules under sub-sections (1) and (2) of section 101 of the Rights of Persons with Disabilities Act, 2016.
The rules will provide for the terms and conditions for the constitution of various committees like committee for research on disability, state advisory board on disability and a district-level committee. Terms and conditions will also be laid for recognition of educational institution for persons with disabilities. Criteria for issuing various types of certificates of disability will also be finalised under the rules.
The district-level committee on disability will advise the authorities on matters relating to rehabilitation and empowerment of persons with disabilities, monitor the implementation of the provisions of the law and the rules made thereunder. It will also look into the complaints relating to non-implementation of the provisions of the law and recommend suitable remedial measures to redress such complaints.
With the enforcement of the rules, every child with benchmark disability in the age group of 6 to 18 years will have the right to free education. The hospitals and all public dealing offices will have to give preference while dealing with persons with disability.
Disability type count triples
Under the newly enacted Act, the types of disabilities have been increased from the existing seven to 21. The newly added types include mental illness, autism spectrum disorder, cerebral palsy, muscular dystrophy, chronic neurological conditions and specific learning disabilities. The acid attack victims have now been covered under the Act.