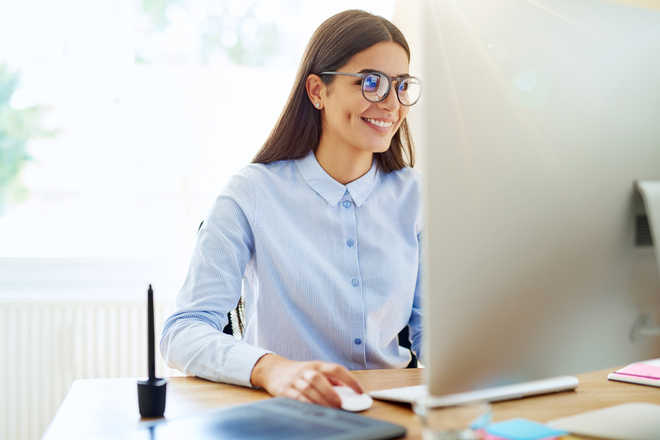 For most students, choosing a university is as simple as checking up on the higher-secondary board results, finding a website that ranks the institutes in order of their ranking, attending a few counselling sessions to whittle down the list. But things are more complicated for distance learners, for whom studying off-campus brings a whole new set of considerations.
A distance learner needs to consider, among many things important, if the university offering the programme is a genuine university with all permissions and licences in place, the flexibility that it provides to the learner, if there is an off-line component that needs to be covered (which is important for several courses that need lab sessions), the fees being charged, if the university provides extra skilling over and above the mandatory theoretical papers, if the university has adequate examination centres, if the university uses an interactive online learning platform, the student services infrastructure and finally, if the university has enough equity in terms of goodwill to facilitate placement assistance.
Virtual lectures
Several universities in the country offer distance learning courses and teach them in the online format now. These online courses use multimedia and audio-visual tools. Some of them have even launched their own mobile learning apps that help the students learn on their smartphones. Compared to a traditional distance education course where the students study using printed study material, students find these online courses to be much better engaging as they get to attend the live lectures by the university professors. The universities also provide a recorded version of these lectures so that the students can review and revise a topic on their own.
Click on tests
Most learning portals offered by these universities have multiple additional features like chapter end tests that provide an opportunity to test one's own understanding of the topic; additional supplementary reading material for the students who want a deeper understanding of the subject; discussion forums moderated by a teacher where the students can discuss about a topic between themselves and a dedicated helpdesk for the students to send their queries to.
Many universities offer to teach their distance educational programmes online. These universities offer undergraduate, post graduate degree programmes as well as diploma and certificate courses in humanities, arts, sciences, IT, management and law. Albeit, the final examinations for most of these programmes are conducted in the pen-and-paper mode as mandated by the UGC.
The best of tech
With the recent regulatory changes by UGC aimed towards overhauling the distance and online education of the country, these programmes are headed to provide much higher value and a lot better learning outcomes. These regulatory interventions, coupled with the technology advancements, ensure that the quality of these online programmes come with a minimum-quality guarantee. Use of multimedia, intelligent assessment tools, interactive mobile-based platforms and artificial intelligence for personalisation promise to increase the student engagement.
Online programmes, through the use of appropriate technology and machines intelligence, promise to massify high quality education at a much lower marginal cost of delivery.
Teaching on the net
Aligarh Muslim University (www.amuict.in)
Acharya Nagarjuna University (www.anuonline.ac.in)
Tamil University (www.ict.tamiluniversity.in)
Netaji Subhas Open University (www.nsouict.ac.in)
Mizoram Central University (www.mzuict.in)
TeamLease Skills University (www.teamleaseuniversity.ac.in)
Pondicherry University (www.pondiuni.edu.in)
Sikkim Manipal University (www.smu.edu.in)
UGC guidelines
UGC has permitted only those universities that are rated above 3.25 (out of a total of 4) by NAAC and feature amongst the top 100 universities by NIRF, to launch their online programmes. The commission has mandated the standards of technology that should be used while the universities deliver online programmes - multi-device, smartphone enabled, always on, multi-lingual and multi-modal. UGC has also passed a specific circular to mandate the parity of degree provided by these universities to their students irrespective of the mode of learning. UGC has published its guidelines that explicitly state accountability on the part of the university to make these students employable.
— Inputs by Shantanu Rooj, founder & CEO, SchoolGuru