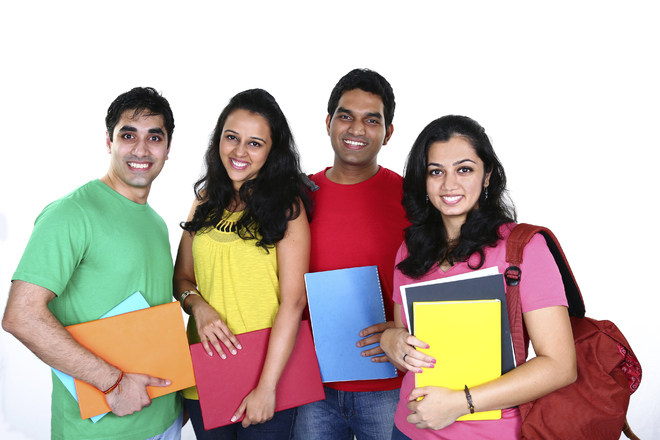 Subhadra MitraChanna
Anthropology is most simply defined as a discipline devoted to the study of human beings in a holistic manner. It studies humans in their biological, cultural, prehistorical/evolutionary and linguistic dimensions. Each of these dimensions comprises one branch of the subject but then these again are divided/combined into many other sub branches; for example a very important sub-discipline is Forensic Anthropology. It enables students to apply the anthropological techniques and knowledge about the human anatomy, physical/genetic characters and even cultural data to help in crime detection.
Field of work
Anthropologists are best known for what is recognised as the 'ethnographic method'. Unlike some other disciplines also dealing with human behaviour that rely more on numbers and statistics, anthropologists prefer to study their subjects face-to-face in an empathetic manner, and for this they spend long periods in the field (study area). This enables them to understand many nuances of everyday life not normally observed by or known to outsiders. They are able to see the interconnections between various aspects of life and thus provide expert opinion on why people behave the way they do.
One fundamental principle of anthropology is 'cultural relativism' or treating every culture and every human being with equal respect. Thus in the modern world anthropologists have often emerged as champions of the marginal communities like the indigenous people and also any community without a voice or power. They have been able to show that there is a rationality and merit in many ways of life that need not always follow the ideals of the dominant classes. They have offered critiques of 'consumerism and capitalism' as well as the prevailing western centric model of development, often highlighting the merits and sustainability of marginal life worlds.
Anthropologists have pointed out that use of modern technology is not always conducive neither to human mental health and community life and nor to the environment. They have, for example, critiqued the way in which modern economics puts a price tag on everything like land which can have non-material value of history and memories.
Choice of disciplines
This does not mean that anthropologists only work with the poor and marginalised or as was earlier believed; the 'exotic' people of the world.
Modern anthropologists serve on the boards of corporate companies, where they may be called upon as advisors to manage labour trouble or to judge consumer preferences. The knowledge that they bring stems from their ability to understand other humans not from the outside, but from the inside.
Medical anthropologists deal with people's perceptions of health and with health seeking behaviour. Psychological anthropology shows that mental health can have a strong cultural component — a fact accepted by psychologists who are also applying anthropological techniques of field observation and qualitative methods.
Ecological anthropology tells us how the environment affects our physiology as well as the cultural adaptations that go into a sustainable life style.
Disaster management, gender studies, development studies, urban environments, globalisation, anthropological genetics, policy and governance, study of migrants and refugees, primate behaviour, growth and physiology are some of the many branches of anthropology.
Linguistics, or the link between culture and communication, is also an important branch of anthropology but not taught in many departments in India because of lack of qualified faculty.
Anthropologists continue to do archaeology or 'digging up the past' but they are equally interested in ethno-archeology or the link between the past and the living present.
Economic anthropologists include human emotions, social commitments and social hierarchies and cultural patterns into economic behaviour — an approach reflected in the works of great economists like Amratya Sen.
Where you can work
An anthropologist can thus find work in any area dealing with human behaviour, culture and society and students from departments of anthropology can be found in the World Bank, in all the UN organisations (UNESCO and UNICEF for example), in corporate sectors, in hospitals (in the area of Social and Preventive medicine and Human Genetics), in institutions dealing with public health and welfare of weaker sections (in various ministries).
Anthropologists are required where dams are being built, to deal with displaced people and migrants, to deal with the human dimensions of disaster and environmental management.
They are much preferred in all NGOs because of their skills in dealing directly with human beings. They remain experts in the study of Indigenous communities across the world.
Field experience
Unlike some other disciplines also dealing with human behaviour that rely more on numbers and statistics, anthropologists prefer to study their subjects face-to-face in an empathetic manner, and for this they spend long periods in the field (study area).
Where to study
Delhi University has the largest department of anthropology and teaches the maximum number of sub-branches including ecology, gender studies, human genetics, disaster management etc.
It offers a diploma in Forensic Anthropology and is soon going to offer a master's in the same.
If one wishes to join anthropology as a subject after school, in Delhi University, one must have science as a background and enrol in Hansraj College.
It basically makes a student competent to deal with a wide range of phenomena that involve humans as humans.
— The writer is Professor, Department of Anthropology, University of Delhi
Top News
Harried passengers take to social media to vent their ire at...
Lapid had stirred a massive controversy by terming Vivek Agn...
Final turnout to be higher as voting process continued at po...
DigiYatra will provide seamless entry and embarkation proces...
His song 'Mahakaal' removed from YouTube after 19 hours