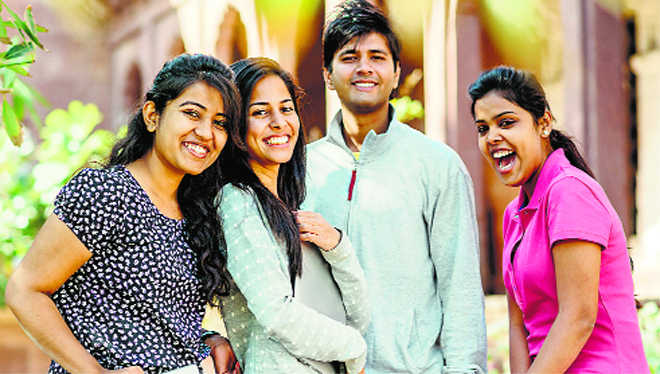 Field: Alcohol Technology
It's really fascinating and unique. Vasantdada Sugar Institute (VSI) is an autonomous body that was established in 1975 by sugarcane growers of cooperative sugar factories in the state of Maharashtra. They carry out all scientific, technical and educational functions relevant to the sugar industry, and they also have a Department of Alcohol Technology that has been working towards helping the distillery industry. Those entering this field work to master the ways to increase the productivity of this industry, mainly by developing and adopting better technology.
Field: Astrobiology
Astrobiology is the study of the origin, evolution and distribution of life in the universe, and even probes into the possibility of extraterrestrial life. The IARC is an autonomous scientific body that conducts and encourages theoretical research in the field, and they also offer education and outreach initiative-related opportunities, such as externships, volunteership and freelance opportunities. And if your space-thirst still isn't quenched, the university even has a diploma course in other fields of study such as Astronomy & Cosmology, Space Sciences and Evolution.
Field: Carpet Technology
If this is the first time you've even heard of a calling of this kind, then you're not alone. As unusual as it sounds, this is a highly revered course in its own right, set up by the Indian Ministry of Textiles. The Indian Institute of Carpet Technology (IICT) aims to support the carpet and allied textile industries through increasing skilled labourers and technical support, and thus this course was born. The syllabus covers both, practical and theoretical understanding of textiles, the process of dyeing, carpet washing and much more. The university even has a range of regular, distance and short-term courses, all aimed at helping the carpet and textile industry flourish.
Field: Ethical Hacking
Technically, you will be hacking for a living, but as opposed to taking advantage of the vulnerabilities, ethical hackers provide advice on how to fix them, thereby helping an organisation increase its overall security. The Indian School of Ethical Hacking is a joint venture of Netsoft Technologies and iSolution Software Systems Pvt. Ltd. that aims to teach the students in-depth IT security know-how. Arizona Infotech in Pune offers a 15-day course for the same as well.
Field: Rural Studies
Indian society is as complex as it is difficult to fathom, and there are both rural and urban sides of that coin. To understand the various layers of this country, it is important to explore the rural side as well, and a course in this field offers a perfect platform. The syllabus covers a range of topics such as animal husbandry, forestry, farm management, child development, agriculture, environment management and, community development. After completing the course, one can apply for jobs in various government, public and private organisations that work for rural issues, or with NGOs. A lot of different colleges across Gujarat, Punjab, Rajasthan and Uttar Pradesh offer similar courses as well.
Field: Gandhian Studies
Gandhi Vichar Darshan is a one-year diploma course offered by the Yashwantrao Chavan Maharashtra Open University (YCMOU) that deals with an intensive study of the life, philosophy and methodology of Mahatma Gandhi. Of course, understanding Gandhi and his way of life obviously doesn't start and end with reading about Ahimsa and his Satyagraha movement, which is why the course allows students to experience community living, manual work, sanitation, agriculture, spinning, devotional music and field work.
Field: Fishery
Before the name of this course makes you jump to conclusions, let's start off with a disclaimer — this course does not teach people how to fish, however great that would be. The Tamil Nadu Fisheries University (TNFU) was set up by Tamil Nadu Fisheries Industry owing to the importance of the fisheries sector in the Indian economy. It focuses on aqua culture-based studies, such as adopting scientific methods to harness maximum benefit with minimum input without harming the environment or exhausting natural resources.
The courses also teach students the process involved in scientific rearing of tilapia, catfish, shrimps, loaches and other ornamental fish. And to top it off, they even work towards diagnosing fish diseases and testing the quality of fishery products, thereby working towards increasing productivity and sustainability of livelihood.
Field: Public health Entomology
There are many insects that have a huge impact on human health, such as malaria-causing mosquitoes. Public Health Entomology involves researching the behavioural pattern and ecology of various species that affect human health, and thereby aiding the resolution of these issues. The need for such skilled technicians arise mainly because of the climbing death tolls as an aftermath of diseases like malaria and dengue, to name a few, and more knowledge of this field can actually fuel better-informed treatment.
Field: Photonics
For science enthusiasts fascinated by quantum science and technology, various universities across the country are offering a photonics course, which is a mixture of optical technology and electronics. The course mainly deals with photons, which are base particles of light, and understanding the various properties and aspects of light. After graduation, one can take up a job as an engineer, scientist, or even as a researcher.
Field: Habitat Policy and Practice
Urban spaces are an essential part of economic growth, and there's a lot that goes into making them a safe, healthy environment to live in. Naturally, the upkeep and development of urban spaces shouldn't come at the expense of the interests of the common man or the environment. This is exactly why we need trained specialists who are not just well-versed with certain disciplines like engineering, architecture, law, economics or management, but also in urban policy. Keeping this in mind, TISS offers an MA/MSc. degree in Habitat Policy and Practice.
So, if you're looking for an opportunity to improve the quality of life offered by urban spaces, this would be a good start.
Field: Museology/Museum studies
Attention, all history and ancient culture junkies. Imagine studying the in's and out's of an entire museum, not just in terms of the procedures behind its organisation and management, but the collection, its documentation and research, and even the security required to keep everything safe.
This course equips you with the knowledge of managing museums and its collections, and fuels your every history-related dream. Since, the course is closely linked to archaeology, the prerequisite to taking up this degree is to have at least an undergraduate degree in history, art history or fine arts and archaeology.
Field: Gardening programme
For those with a green thumb, the University of Mumbai offers two courses on gardening — Nursery and Farm House Management, and the Garden Craft course for small and ornamental gardens. While the first course is in Marathi, the second one is available in both Marathi and English. Run by the Centre for Extra-Mural Studies of Mumbai University, both of these short-term courses help understand the nuances of growing different varieties of plants and the best suitable conditions for them. While the Nursery and Farm House Management leans towards horticulture, Garden Craft is more about aesthetics.