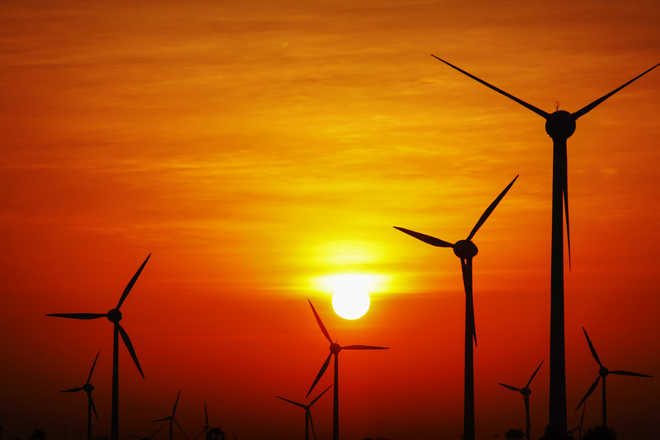 Global warming is a growing concern, and there's a need to shift to sustainable and renewable energy sources to limit and restrict climate change. Sustainable energy is a term that defines any form of energy that fulfills human requirements without compromising or hindering the planet or the future of the next generation. A recent report revealed that existing transportation emissions were much worse than the power sector emissions. The overall carbon emissions further rose in 2018. However, companies are now driving the growth of renewable energy. In 2018, Facebook was the biggest off-taker for solar energy and AT&T for wind energy.
Innovations
Like various other sectors, sustainable energy, too , combines technology and Artificial Intelligence, Machine Learning, etc.The use of microgrids is being evolved to ensure energy independence. Using AI, these microgrids provide for continuous adaptation and improvement in the processes.
Blockchain is aiming to remove middlemen electricity suppliers and thus minimise the inequality and inefficiency in this sector. For example, Brooklyn Microgrid sells and buys community-powered microgrid through Blockchain. Governments across the world are creating and implementing climatic action plans using modern technology.
Future trends
In the US alone, the use of renewable energy has spiked from 7.7 per cent in 2001 to about 14.91 per cent in 2016. More cities are shifting to LED lighting, which ensures 40-60 per cent more energy efficiency as compared to traditional lights. This helped the American government save almost $6 billion annually.
The sector has also helped create a boom in start-ups that are reaching out to remote corners, especially in developing countries, to implement these sustainable methods while bringin necesseties like affordable electricity to such regions. Sustainable energy is the future, and with widening career prospects, this industry is expected to gain not only financially — it would also provide a greener and healthier future for the planet.
Current market scenario
Many forms of sustainable and renewable energy sources are already being used across the world. These are:
Solar energy: Sunlight is transformed into energy, and though expensive, this remains a clean energy source.
Wind energy: Turbines are used to generate pollution-free energy. Data shows that the US can generate at least 10 times the required energy needs through this method. It is also the least costly to produce.
Biomass: Human and animal waste is a low-carbon and healthier energy form.
Geothermal energy: This uses steam and heated water from the earth. Countries like the Philippines and Iceland are generating a big chunk of energy by using this source.
Hydroelectricity: This makes use of flowing water to produce sustainable energy. Currently it provides for 20 per cent of the world's energy needs.
— Inputs courtesy Hexgn.com
Top Stories