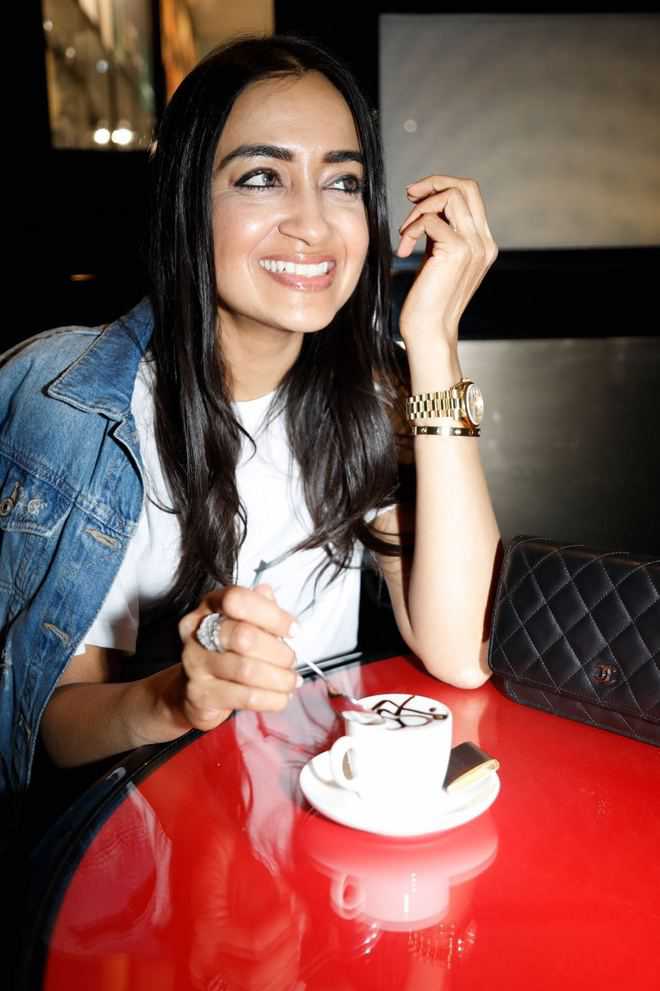 Manpriya Singh
When the British Indian entrepreneur and fitness model Ninu Galot was first hit with Vitiligo, she did what any other person in her place usually does. Cry. Try and cover up. Explore every possible treatment that the resources allow. With the hope that miracle will happen.
Strongly used to being the perfectionist her whole life, the skin condition took control of her life, happiness and confidence. "That's till I decided to take control of the situation," she shares, currently in Mumbai, to take seminars and help spread awareness about Vitiligo. Which basically translates to help spread awareness about the stigma associated with the condition.
Hey, it's just a condition, not a disease
It's not life threatening, it's not painful, come to think of it, it's not disfiguring either. It's just loss of pigmentation. But perhaps the stigma associated with it makes it more painful than imagined. "I believe it is worse here in India. It is a social taboo, so much it affects marriage prospects as well." That's where she wants to step in and make the right difference. Howsoever heard it may sound, but hear it from someone who has battled it all and knows what they are saying. "Love yourself and embrace yourself."
Thank you Louise Hay
A lot of personal development seminars led her to self help guides like Richard Bandler, Paul McKenna and Louise Hay. "She has been the game changer for me. She is the one from whom I have learnt the vital lesson of self love."
Life post acceptance brought along courage and joy. Even a modeling competition Pure Elite Competition wherein she participated in the International model category didn't make her to cover up at all. "After all those years of trying to hide, I didn't care." And she certainly didn't care on stage all dressed and rocking it in a bikini. Appreciation came from all quarters—the audience and the judges. "All I wore that day on stage was the confidence."
Those battling Vitiligo...
Today, she wants to reach out to more and more people, for them to know about her and get inspired. "I do not want anybody to go through what I went through. Because when I had Vitiligo there was nobody I had to look up to." That is before models like Winnie Harlow happened to International runways. She adds, "Please don't try and fix yourself. That's when it'll hurt the most. Letting go and then embracing it is the toughest thing to do." Which is what she did last year, let go of the pressure and embraced her condition.
manpriya@tribunemail.com