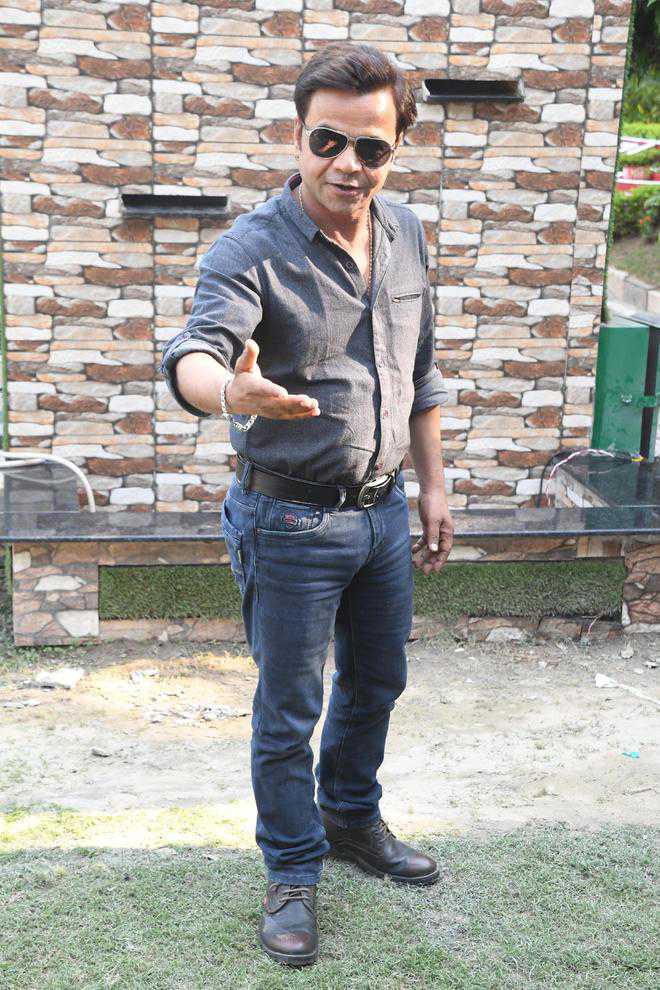 Amarjot Kaur
Going by his height, Rajpal Yadav may not fit the definition of a stereotypical, conventional, 'tall, dark and handsome' Bollywood actor, but by the virtue of his acting talent, he stands tall among actors known for their power-packed performances in the industry. In Chandigarh to release singer Hardy S' song, Jaaniya my Haaniya by Steffy Records, he talks about his third international film Devil in Palace, his political party called 'Sarv Sambhav Party' and his take on Bollywood's understanding of comedy.
International acclaim
Apart from Gippy Grewal's upcoming Punjabi film Chandigarh-Amritsar-Chandigarh, Yadav will soon be seen in Indo-Spanish film Devil in Palace. This is his third international film after the 2014 British production, Bhopal: A Prayer for Rain, and Barefoot Warriors, an American film on football featuring Hollywood actor Sean Faris. "I love comedy but I am Rajpal Yadav. I am not a comedian. I can't be typecast as a comedian. Only an actor capable of doing three-dimensional roles can do comedy. The way it is categorised and compartmentalised, it is being downplayed. I feel comedy is one of the strongest emotions that an actor portrays and the most powerful one too. I pity those who bracket it in one frame," he says.
Battle of body shaming
Though much has been spoken about body shaming women, the debate overlooks men and their battle with conventional stereotypes. Rajpal says, "This happens to people in all fields, look at Tendulkar who did exceptionally well in cricket despite his short height. I think, as an outsider, I have done fairly well in the industry. Then there's Charlie Chaplin too. Body shaming comes from prejudice and it does not hold any importance in my life. All that matters is my hard work, my mission and my vision; now that shouldn't be short!"
World and politics
A year ago, Rajpal had floated a party of his own, called Sarv Sambhav Party. "I am sowing the seeds of positivity across the nation, begging children between Class 6 and 10 to equip themselves with the basic knowledge about our constitutional rights and law," he says. But there's an ideological slant to his party. "We believe in Vasudhaiva Kutumbakam—that the whole world is one big family," he says. "A GPS can connect one village to another; Internet has blurred the lines of boundaries. So, you have to think from an international perspective and then make strategies. For us, agriculture is of prime importance. This is not just a jumla. If there's any king here, it is the kisan (farmer), jawan (solider), naujawan (youth) and bezubaan (voiceless). If they aren't given importance, the nation is headed towards doom," he says.
Dedicated by days
Rajpal doesn't plan on becoming a politician. "I don't want to become an MP. With this party, I want to give an opportunity to people who have spent time in parliament and constituency, to contest elections. In a year, my 100 days are dedicated to the service of this party, 200 to cinema and the rest to my family," he signs off.