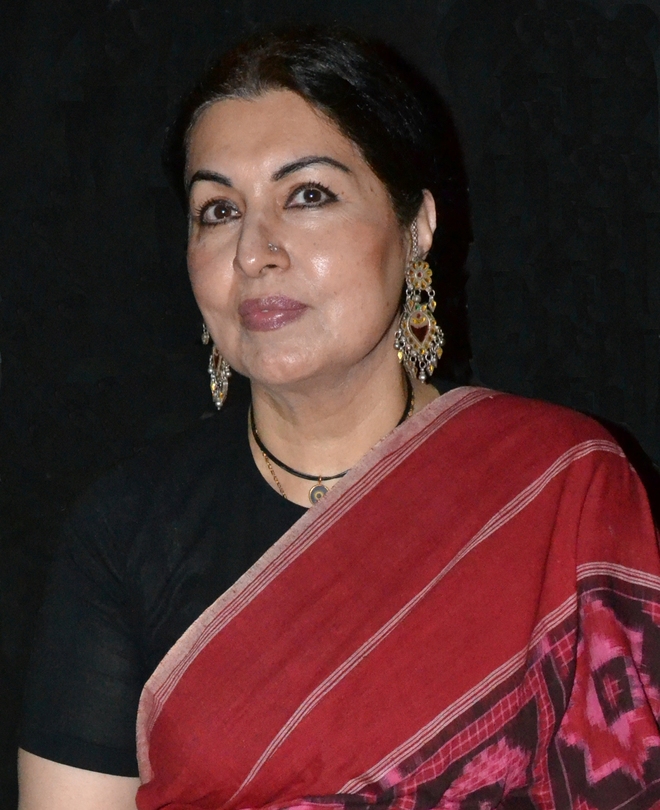 Mona
She is a brilliant student of eminent Hindustani classical singers. Rekha Surya carries forward the great tradition in her deep and hypnotic voice. In city, on the invite of the Chandigarh Sangeet Natak Akademi, this worthy disciple of Begum Akhtar and Girija Devi undertook a workshop and presented a concert.
With an honour of singing at Smithsonian Institution in Washington DC, Metropolitan Museum of Art in New York, Yale University and most significant platforms in country, she is performing in London at the Nehru Centre and then in Norwich next month.
Share with us your initiation in the world of music.
I happened to attend a Khayal concert in my hometown Lucknow at the age of 11. When I returned home, I told my mother that I wanted to learn classical music. A tutor from the local radio station then began to teach me at home. Later, I came in contact with Begum Akhtar, who also lived in Lucknow. When a common family friend took me to meet her, and I requested her to teach me, she turned me down, saying that she had stopped teaching as she had had bitter experiences with disciples. Just as I was about to leave, she asked me to sing something for her. I did, and she told me to come next morning to start learning from her, saying that "Mein sikhaoongi tumhe sirf is liye ke ye awaaz zayaa na jaye".
You have learnt under two renowned musicians - Begum Akhtar and Girija Devi. How was your experience of learning from them?
Just as Lucknow and Benaras represent two distinct cultures, characteristically Muslim and Hindu, Begum Akhtar and Girija Devi represented the very different essence of these two cities. Temperamentally, Begum Akhtar was free-spirited whereas Girija Devi was extremely disciplined. They both were great Thumri exponents yet their style and approach to music and life were totally different. Like both my gurus, I pay close attention to the poetry that I sing and try to bring alive the text of a song.
You bring in spiritualism into your romantic genre. Tell us about your spiritual journey.
One can never be the same as a human being, after singing the poetry of Kabir and other mystics. Sufi-poets like Amir Khusro used the tradition of clothing spiritual thought with romance. This romantic veneer fits in well with my style of singing which revolves around Sringara Rasa, so it seemed appropriate to sing mystical poetry which appeals to me much more than religiosity.
Who do you like listening to?
I like listening to Khayal as Ragadari is fascinating, Siddheshwari Devi's Thumri, and Ghazal by Begum Akhtar and Mehdi Hasan.
Carrying forward the tradition of Lucknow and Benaras gharana, what have been the challenges that have come your way?
People's ignorance about Hindustani light classical made me write a book on this genre. It is titled Sung In a Sensual Style. Ghazal has undergone drastic transformation, it is now usually sung either as Geet as in the style of Jagjit Singh ji, or in the style of Khayal which uses tihai and sargam. It is rarely sung in the traditional Thumri-ang style. So, for me it is a matter of swimming against the tide.
What is your advice to aspiring classical singers?
If you are not in love with music, don't bother to pursue it.
mona@tribunemail.com