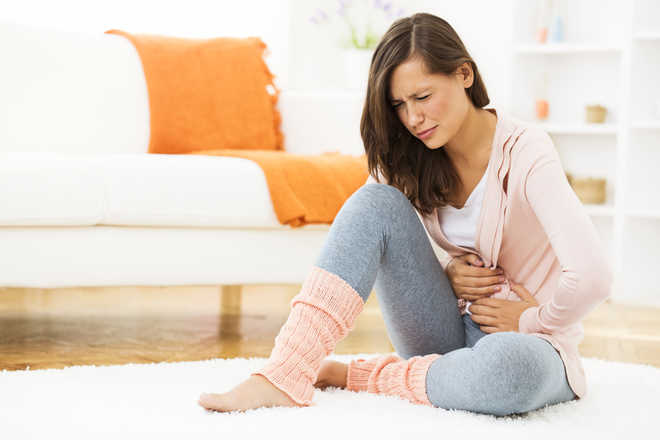 Ruchi Goyal
Pre-Menstrual syndrome (PMS) is a group of symptoms that occur in varying degrees in almost 80 per cent of women, one to two weeks before menstruation. Symptoms can vary but typically include extreme exhaustion, severe depression, uncontrollable anger, mood swings, weight gain, food cravings, water retention, fatigue, irritability, sore breasts and digestive issues.
Pre-menstruation water retention affects several women and is caused by hormonal fluctuations in their bodies. They tend to experience greater water retention than men because of higher fat content in the body and the lower muscle mass. Remember that decreasing the intake of water would only lead to greater water retention and therefore higher water weight. Potassium and magnesium are two mineral saviours that help balance sodium levels, reduce water weight and the Pre-Menstrual Syndrome. Therefore, women should include the below listed foods – rich in potassium and magnesium—in their diets to tackle these issues.
Role of Potassium
Potassium rich foods help in reducing bloating in women by balancing the sodium levels, increasing the urine output and reducing the amount of water retained in our body. It also helps in reducing the muscle cramps. In women, it also helps to maintain bone health and reduce the chances of osteoporosis.
Foods rich in potassium

Food Item

Quantity

Amount of potassium
Banana

1 Large

487 mg
Pomegranate

1

600 mg
Potato

100 gm

421 mg
Leafy vegetables
1 Cup cooked

839 mg
Coconut water
1 cup

600 mg
Dried beans
½ cup

502 mg
Salmon fish
½ fillet

772 mg
Role of Magnesium
Recent research has established the important role of magnesium in prevention and the treatment of various conditions relevant for women's health.
A combination of magnesium and vitamin B6 has been found to significantly decrease PMS symptoms and water weight. It is helpful in reducing pre-menstrual migraines too. Magnesium has been demonstrated to be an effective intervention for depression, likely related to its role in regulating neuronal function. It also helps fight anxiety, irritability, mood swings and pre-menstrual migraines.
If women are already low on magnesium levels and enter pregnancy depleted (up to 70% of women do), go on to deliver and breastfeed, then the cumulative deficiency may play an important role in the onset of postpartum depression.
Tip -Magnesium is found in leafy green vegetables, nuts, and seeds. It is depleted by stress, alcohol, sugar and sodas (high in phosphoric acid).
Foods rich in magnesium

Food Item

Quantity
Amount of Magnesium
Banana
1 medium
32 mg
Yogurt

1 cup

46.5 mg
Spinach cooked
1 cup

157 mg
Almonds
1 ounce
75 mg
Pumpkin seeds. dried
1/8 cup

92 mg
Black beans
½ cup
60 mg
Avocados
1 medium
58 mg
Dark Chocolate
1 square
95 mg
Figs, dried
½ cup
46.5 mg
PMS, water retention and other related issues cannot be wished away. What women can do is learn to be wise about their food choices to manage these better. The symptoms would reduce though may not totally disappear. This would ensure that short-term hormonal fluctuations do not affect their long-term relationships, professional work, daily routine etc.
(Goyal is a Chandigarh-based dietician)