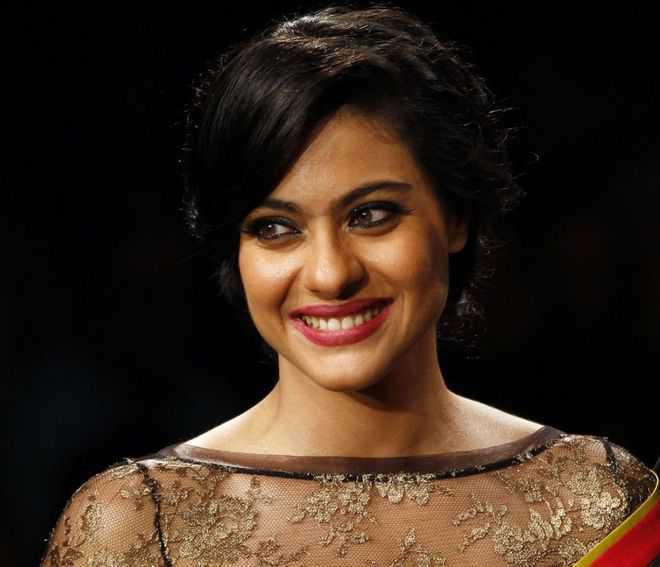 Mumbai, August 17
Women-oriented films are gaining momentum in Bollywood but Kajol says it would be restrictive as an actor to limit herself to just one genre.
"There are lots of films coming your way that are being written with a female central character in mind. It also has to do with whether you want to do that kind of film or not. I don't want to do only that kind of film. I want to do everything," she told PTI in an interview.
"There is very little good content being written. I think it is a fact that there are not many good scripts that are coming to you. But generally there is not much good writing happening per se," she added.
After her last outing 'Dilwale' in 2015, Kajol is excited about her forthcoming release 'Helicopter Eela', in which she plays the role of a single mother.
The Pradeep Sarkar-directed film addresses the issue of parenting and generation gap but Kajol says the film also talks about "who we are as women".
Being a mother, Kajol said there were times when she missed out things individually as she was busy fulfilling her responsibility as a parent.
"We have parts of our personality that are subdued, lost, sacrificed along the way to be a wife, to be a mother. Two and three years after Nysa was born, I had not sat down and heard music for years because there was no time for it.
"I love my music. Nobody stopped me from it but it just happened. I got back to it later. We should get back to the things that we love as it will make us better as people, make us complete."
The 44-year-old actor is thankful to her mother Tanuja for giving her a childhood that prepared her to face life in a better way.
"My mother was very forward-thinking. I don't think I have the guts to be like my mother. For her, life is meant to be looked at and not faced. We used to discuss everything--success, failure, charity, souls, death, etc…nothing was taboo.
"She used to encourage us to talk, like, 'we are in a safe place and we can tell her anything that we want to and she will not hold it against us'. We did not understand it then but when certain situations came in life, I understood what my mother was preparing us for."
Kajol said she and husband Ajay Devgn tried to follow a similar parenting style.
"Both Ajay and I believe in having open dialogue with our children. We talk to our kids a lot and keep telling them to express themselves."
The actor is confident that 'Helicopter Eela', which releases on September 7, will connect with the audiences.
"I know it is not going to be 'Avengers' but I would love it to be. A film has to be entertaining. The story is told in a humorous way, with big dollop of fun put into it and at the same time, there is content. We have achieved every goal that we had for making a good film." PTI