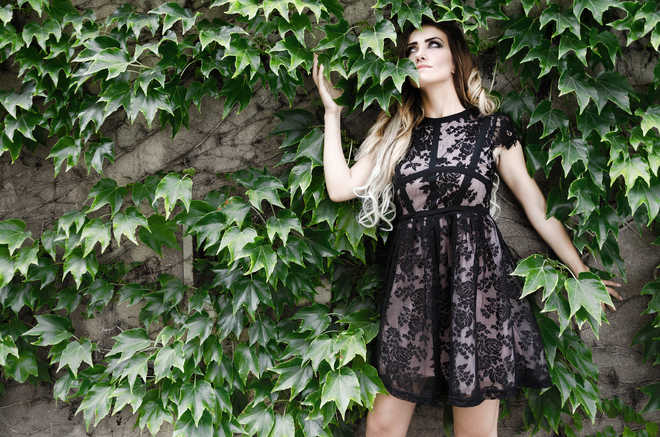 Manpriya Singh
Sustainable fashion…what is it? 'The buzzword' or 'a trend' or 'a movement' all set to gain the right momentum? If only it were a lifestyle choice of the millions. Honestly speaking, when did women pick up a piece of clothing because it caused less damage to mother earth? In an era of ruthless invasion by fast fashion and trends barging in and out, it's tough to be ecological. Actually, it's not that tough either.
Mind your shopping cart
While a capsule wardrobe is a far-fetched dream, it doesn't harm to buy good quality timeless designs that you'll proudly wear for this lifetime. Every time you spend money, you're casting a vote for the kind of world you want.
"I came across this quote by Anna Lappe, which became one of those little things that you always remember," shares Divya Ahluwalia, who runs sustainable clothing label Akira Ming. "Climate change is a reality and we all need to contribute our bit to the environment. One may not realise, but our buying habits not just in clothes, but in all areas have a major impact on our surroundings; you can commence by saying no to fast fashion that mostly promotes petroleum-based materials since they are cheaper, which not only depletes our natural resources but also results in high carbon emissions and ends up in landfills for millions of years."
Repeat. Reuse.
Wear the same dress…twice…thrice. Change the look, accessories, hair or even footwear. But wear the same dress. Again. Proudly. For those who are always in need of starry intervention, for any wardrobe decisions; can take a cue from actress Rose Byrne. The Bridesmaid actress as recently as last month admitted to owning dresses she wore 20 years ago. "My wardrobe has high brow, low brow, vintage. Ones I've had for 20 years." Repeat. Save money. Save the planet.
Recycle. Renew.
There is no dearth of companies that have collection and recycling systems in place. Textile recycling is yet another alternative to slow down the damage caused by fast fashion. "You get us a medium-sized bag full of clothes—any kind branded, Indian, non-branded, except leather and we not only accept that but also give you a 15 per cent discount on your next purchase," shares the lady over the counter at H&M, North Country Mall. How are those clothes dealt with is not hard to guess, with the company's literature (explaining the recycling policy) dotting the cash counter. She adds, "The goods are either forwarded to the second hand clothes' market or recycled and converted to new products that have been marked with green logo." While some other companies too like Adidas, Jack & Jones, Puma and the North Face, choose to partner with I:CO and manufacture clothes with certified textiles (according to environmental labels and Fair trade).
Rent. Swap. Upcycle
As per I:CO, a global solutions provider for textile recycling collecting clothing in more than 60 countries, 150 million tones of clothing and shoes are sold worldwide every year, the majority of which ends up in landfills or in incinerators instead of being reused. You don't want to contribute to the statistic, do you? Does it make sense to buy something you are going to wear only one summer or for just one wedding season? Join in the rental, loan or swap movement — that is the next big thing in the online market. Buy the essentials and rent the trends.
Top News
7 others, including Ahmed's brother Khalid Azim alias Ashraf...
Writes to Mohit Rajan, Deputy Secretary in the MS Branch of ...
Amritpal's counsel on the other hand contended that he was i...
The earlier date for this was March 31
Sukhwinder Singh ran a finance business in Manila for the pa...