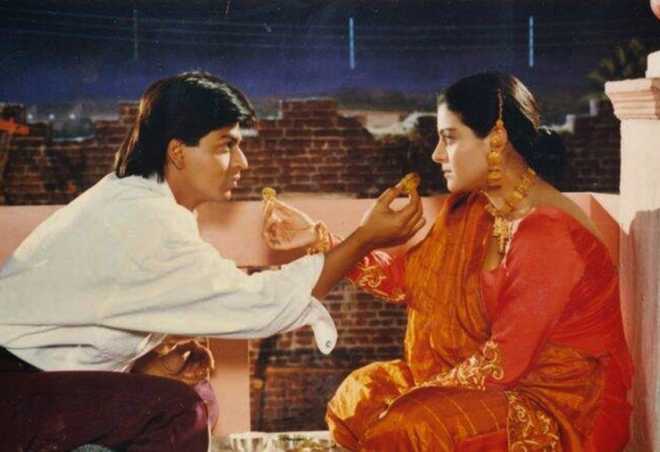 Mona
ather desi, conservative, Karwa Chauth holds a neo- traditional sheen, courtesy Karan Johar and Ekta Kapoor, whose join efforts have made it the ultra-romantic expression of love on screen! Moments of romance to an expression of love and loyalty, the Punjabi festival is now celebrated pan-India.
Many modern women embrace this old custom with much gaiety; so what makes them go for this rather arduous fast?
Expression of love
Dilwale Dulhania Le Jayenge was Dr Swapna Thomas' first introduction to Karwa Chauth. She started dating a Punjabi, Dr Vikas Singla, at Krishna Institute of Medical Sciences, Karad, Maharashtra and recalls, "For the first year of dating, back in 2001-2, I kept two fasts — one was Karwa Chauth and the other, its Maharashtrian equivalent, Vatpurnima." Now married and settled in tricity, she takes her fast pretty religiously. "While this is an expression of my love for my husband, I am also kind of superstitious," says the now Dr Swapna Singla.
"Throughout the dating period, it was only about staying hungry till the moon showed up. My first proper fast was post our wedding date was fixed and my mother-in-law shared on how to go about it. So back in Mumbai at my parents place, since climbing atop a building wasn't an option, I went searching for the moon in all my finery on the road and dogs started chasing me! Trust me finding a moon in Mumbai isn't that easy." To date, she gets a new suit, wears bangles which she doesn't like so much, to not invite any ill- omen!
Cementing a bond
Growing up, Kritika saw her mother observe the fast and looked forward to doing it herself. A self-proclaimed 'mehendi obsessed' person, booking her slot tops Kritika's list. "I do it just because I like it — shopping, getting decked up at salon; its huge fun."
For Surilie Jasraj Singh, Karwa Chauth is the ultimate expression for love, "It is my way of telling Jas that you are my sunshine and moon, and I wish light to be shining on our love always," says the actor. "Trust me, it's not an easy fast, but the selfless act only strengthens the bond." To begin with, Jasraj observed the fast with her, "Now at times it slips his mind but I know he sure can stay hungry, thirsty for me; probably loves me more!"
Romantic vibe
Not very ritualistic, Shalini Sheoran keeps Karwa Chauth fast as it is another celebration. Also, that it was her mother-in-law's last wish. An amateur golfer, she tried spending the day playing golf, but that was tough. "Now I dress up, meet and greet, click pictures; I love it for all the happiness it brings along."
For Ruby Singh, director, Integrio Technologies Pvt Ltd, it's about renewing the bond, "Romance in the air, mehendi-clad hands, husband taking time to feed you," says this IT entrepreneur. "Finally, one drops western attire in favour of ethnic flavour, replete with sindoor and mangalsutra."