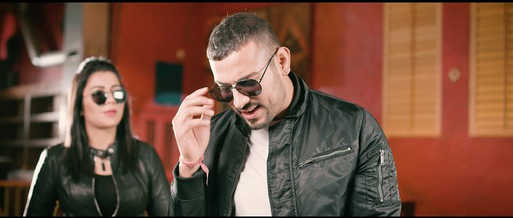 Jasmine Singh
It appears that now Punjabi singers wouldn't be able to get away by singing songs on hathiyaar, violence, drugs and the ones that objectify women. For, Punjab's cultural affairs minister Navjot Singh Sidhu has announced that the state government has decided to constitute a Punjab Sabhyachaar Commission to check obscenity and vulgarity and glorification of drugs and violence in Punjabi songs. Though, earlier, the state police had requested singers from singing such songs, not much came out of the plea. This time, however, the matter does appear serious as the commission would monitor content served through social media, and will also have the powers to register FIR against those violating the code of conduct.
Each to his own
The singers might just act cautious now, but what still doesn't find an explanation is the fact that how can it be decided whether a song has objectionable content. For instance, the word sexy could be objectionable for some, while some might just see it as a word used in a fun way. Sometimes, Punjabi songs like Illegal Weapon, sung by Garry Sandhu and Jasmine Sandlas, use the word weapon as an allegory, where the singer says that he can hit a woman's heart like UP's illegal weapon. Punjabi actress Mandy Takhar's new song Laado Rani too has lyrics like O lado rani on the floor, Kehndi daru peeni more, Kehndi machne da shor, but as per Mandy there seems nothing wrong in this. "A woman can sing, dance and hang out in a club and still be her parent's or family's laado rani," says Mandy.
So, how does one contest an opinion? The question is how will the Punjab Sabhyachaar Commission zero in on songs that violate the code of conduct.
How will it end
If one was to go back in the past, only an year back, precisely all the songs Badnaam, Daang, Jail sung by Punjabi singer Mankirat Aulakh have crossed over 54 million views on Youtube, a clear indication of the fact that somewhere some fans did like the song, making them best selling single tracks.
"And this is what the commission aims to look into," shares Punjab Arts Council chairman and poet Surjit Patar who feels that Punjabi songs and also films impact our society, which is why we need to be careful of what is being served to the audience.
Demand & Supply
What needs to still be understood is the filtering process and how exactly that will be done, given the fact that songs that are said to be promoting gun culture or vulgarity have been the most successful ones. Singer Jazzy B's track Mitran De Boot, Sukh E's song Jaguar literally reduce a woman's status to boots, terming her selfish, and faking love. "And both the songs are super hits. In fact, Jaguar will soon be used in a Bollywood film. Now what do you say, what will the culture commission do," questions noted lyricist Charan Likhari of Jatt Di Akal fame.
Music albums do not come under national-level censor board, which probably could be the solution to this problem. "First, I do not understand how the commission plans to function, I understand you can warn one singer or even 10 singers from singing such songs, but will this stop the demand for such songs," adds singer Jordan Sandhu who wants to highlight an important point in this hullabaloo. "You cannot ignore the fact that all Punjabi singers have a huge International market; stop them from singing songs here, they will perform it outside. So, this means that this commission needs to put checks at various levels, on music companies releasing such songs, on writers writing these lyrics, on event managers for allowing such songs to be played and on the audiences enjoying it."
jasmine@tribunemail.com